Published on
April 14, 2016
Category
News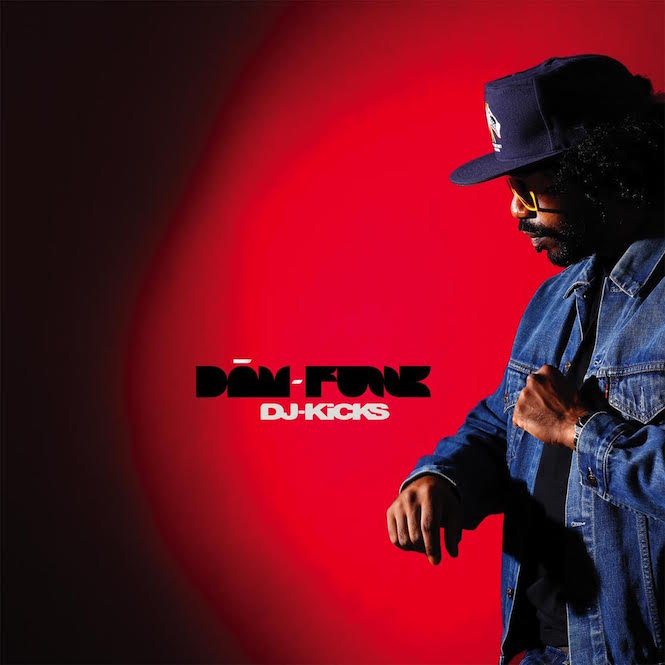 Two rare tracks also get limited 10″ release.
Following Moodymann, !K7 has lined up modern funk guru DaM-FunK for the latest instalment of its DJ-Kicks mix series.
The adventurous mix lets "unexpected contemporary joints mingle with lost gems from unlikely places", combining funk, boogie, electro, house, modern-soul and ambient. Dam-Funk instrumental track 'Believer' makes its debut on the mix. Also included is his Nite-Funk collab with Nite-Jewel on 'Can U Read Me?'.
!K7 is also releasing a limited 10″ with two of the rarest tracks from the mix, only available if you order from the label's online store or Bandcamp.
LP tracklist
A1. Gaussian Curve – Broken Clouds
A2. Index – Starlight
A3. Gemini – Log In
B1. Randell & Schippers – Love Jam
B2. Moon B – Oof
B3. Tony Palkovic – True To Yourself
C1. Nexus – Stand Up (Instrumental)
C2. Nicci Gable – Close To Who?
C3. Take Three – Tonite's The Night (All Right)
D1. Brandon – Suzy Hijack
D2. Henning – Arrival / Departure
D3. DaM-FunK – Believer
10″ tracklist
A1. Index – Starlight (The Break)
B1. Verticle Lines – Theme From Beach Boy