Published on
July 26, 2017
Category
News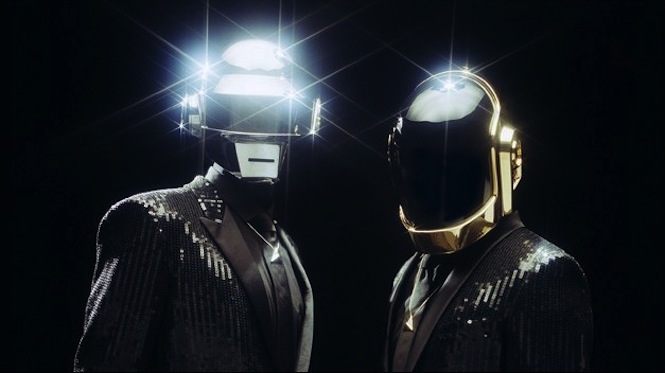 Also featuring reworks from Jamie Fry and Nature.
In 1995, after releasing their debut single 'The New Wave', a little-known Parisian duo named Daft Punk remixed The Micronauts' 'Get Funky Get Down'.
Read more: How Daft Punk's Discovery used samples to blend fiction and reality
Though their acid-laced effort is heavier than most of the tracks on their 1997 debut album Homework, and the albums that followed, it's a neat snapshot of the duo's roots – far less 'Around the World' glitzy electro, far more 'Indo Silver Club' hypnotic warehouse sludge.
The Get Funky, Get Down EP is being remastered by Rob Small, and reissued for the first time since its mid-90s release. Alongside the title track and Daft Punk remix, the 12" also includes Stablo and The Double R labelhead Jamie Fry's 'J Dubs edit', and 'Nature's 1994 Cassette Version', previously unreleased and rediscovered via, you guessed it, a rogue cassette tape.
Head to Big Wax to pre-order a copy of the EP now and listen to the track below.