Published on
July 13, 2016
Category
News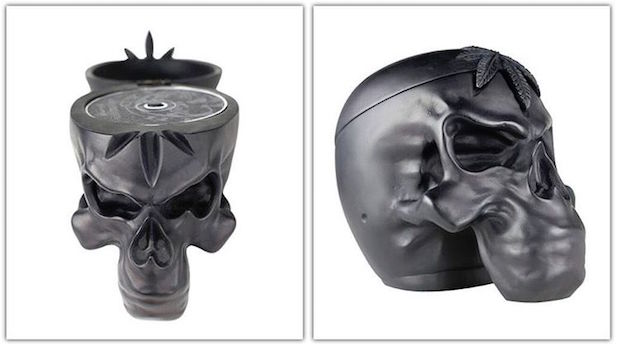 The obvious way to celebrate 25 years.
To mark its 25th anniversary, Cypress Hill have announced a reissue of their eponymous debut album. This isn't any old re-release though: the LP will be presented within a black resin sculpture of the group's skull logo.
Owners of this collector's item will find a remastered CD copy of the album inside the skull's cranium. The edition also comes with a book featuring interviews about the album's creation and archival photos.
"I thought [the skull reissue] was a great idea; it goes along with the imagery that we've carried throughout the 25 years of our career," B-Real told Rolling Stone. "If there's Cypress fans out there that got, like, a Cypress Hill trophy case, keep it with all the memorabilia."
Limited to 1,991 copies (get it?), Cypress Hill: The 25th Anniversary Skull will be released on 13 August via Get On Down.