Published on
July 23, 2013
Category
News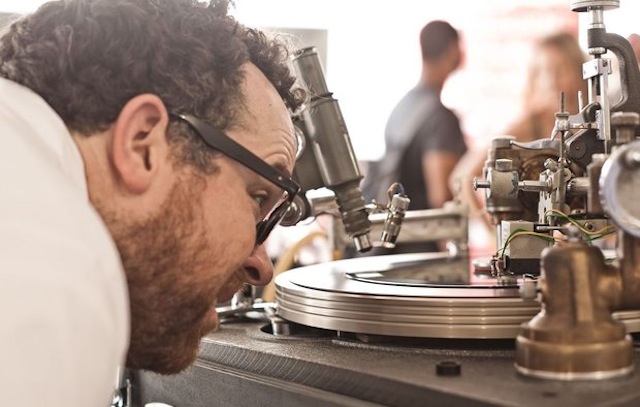 Aussie dance outfit set up cutting lathe at Pitchfork Festival in Chicago to press 120 copies of new single.
How about owning a record with your name etched into it? A significant step up from buying a 'personalised' can of Coke, Cut Copy allowed fans to personalise copies of their new single "Let Me Show You" which was released in a run of 120 copies, all of which were cut on site with a pop-up lathe at Pitchfork Festival in Chicago.
With just 40 copies cut each day over the weekend event, the limited edition 12″ premiers the band's follow-up to their 2011 LP Zonoscope and looks set to be one of the most unique editions around, with each record engraved with the customers own name. Predictably, the first copies have already surfaced on eBay with buy now prices topping $250.
The stunt emulates Young Turks' "Palm Springs Press" at this year's Coachella festival, where the label repressed a selection of items from its back catalogue on demand. If you look closely, it even looks like they used the same engineer.
[via Fader]
Listen to the track below: