Published on
May 28, 2013
Category
News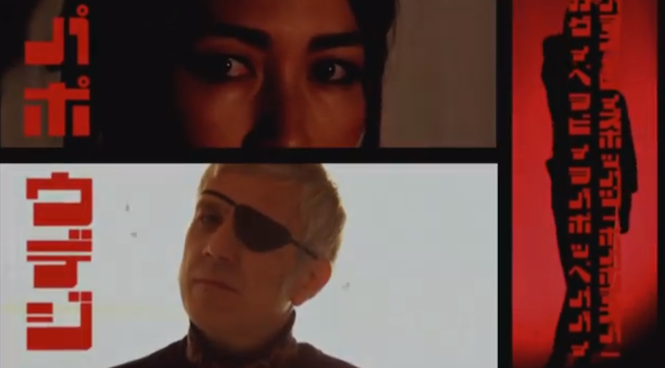 Rough Trade and Carnero Records are set to release the forgotten score to the unreleased 1970's White Dolemite film Sendo Senshi.
The latest in a spate of B-movie OST reissues led by the fantastic Death Waltz Recording Co., the lost score to Whitexploitation (Whyxploitation) guru White Dolemite's unreleased samurai-slasher Sendo Senshi will be reissued by Rough Trade and archival label Carnero Records on vinyl and cassette.
Composed by Japanese Italian Alessandro 'Saseko' Motojima, the soundtrack achieved cult status after it was discontinued a month after release as Sendo Senshi failed to make it onto the big screen.
Accompanying an exhibition of grindhouse film posters at the Woolff Gallery in London which opens on 20th June, the release of Sendo Senshi comes with an A1 film poster and a suitable degree of farce, with Dolemite due to make a rare appearance at the launch, something described as "unheard of due to the nature of his elusive ninja like persona". [via Altsounds]
Sendo Senshi will be available on 180g vinyl (with ltd edition posters) & cassette at Rough Trade stores from June 23rd 2013.
Watch the trailer below: