Published on
January 5, 2017
Category
News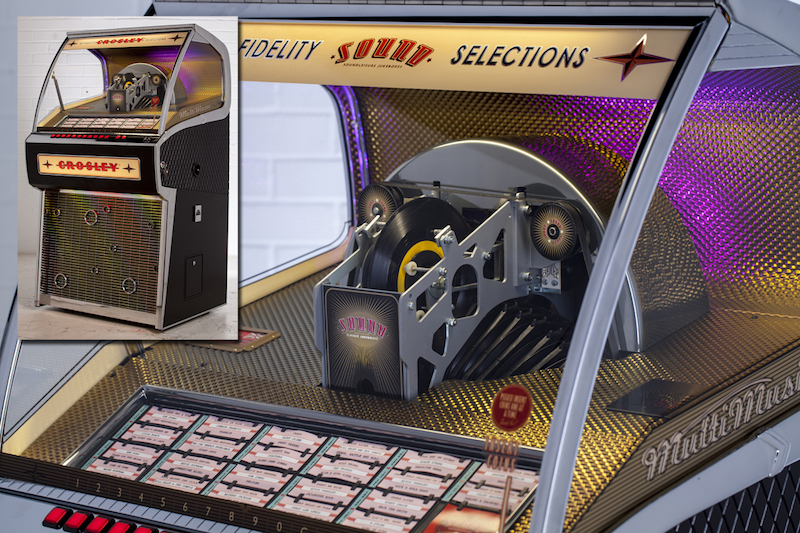 "Countdown to rock'n'roll."
Crosley – known for its vintage-style carry-case turntables – unveiled a new vinyl jukebox at this year's CES, reports NW.
Read next: The 8 best budget turntables
Building on the US manufacturer's CD jukebox, the Vinyl Rocket Jukebox includes a 140-selection rotating jukebox mechanism with space for seventy 7″ records.
The digital-friendly system also features Bluetooth connectivity, a remote control with options for record selection, a D4 digital amp with two independent stereo outputs, shuffle play and AUX input.
"This is the first production vinyl jukebox to be manufactured in over 25 years." said CEO Bo LeMastus. "With a 140-selection rotating title display and Bluetooth connection, it's the ultimate collectors' item for vinyl enthusiasts to add to their audio caves."