Published on
October 25, 2016
Category
News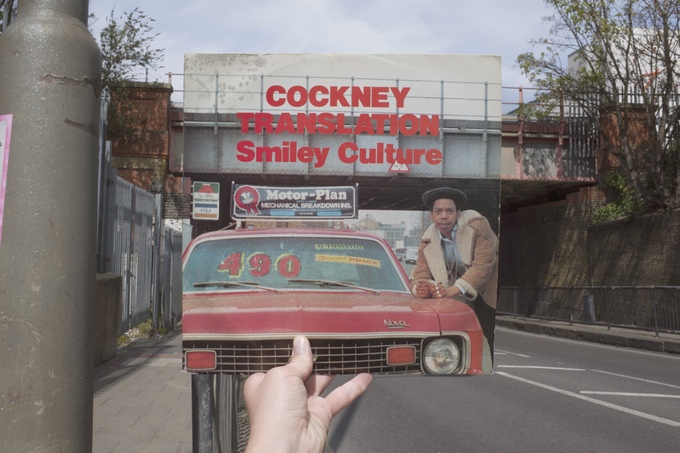 A map of London's reggae heritage.
Last year we profiled Alex Bartsch, the photographer that has spent the past few years retracing the locations of some of reggae's most iconic sleeves. Now Bartsch has announced a book, Covers: Retracing Reggae Record Sleeves in London, collecting his 40-odd photographs of record covers in situ.
The project started in 2014 when Bartsch bought the Brixton Cat LP by Joe's All Stars. "I live in Brixton and took the record down to the market where the cover photo was shot, holding it up and rephotographing it at arms length, matching up the LP to the background," he explains. "The second cover was Smiley Culture's Cockney Translation 12″, which was photographed in Battersea. From then on, I was hooked."
"To achieve some of these shots I had to hitch a boat ride across Regents Canal, climb onto a roof top near Old Street, ask to enter someone's front room in Hampstead, access a back yard in Wembley and venture on to the Westway in west London."
Bartsch has launched a Kickstarter campaign for the book, which will be published by One Love Books and Al Newman, who has previously helped to bring Clarks in Jamaica, Sound System Culture and In Fine Style: The Dancehall Art of Wilfred Limonious to print.
Pledges start at £25 for a copy of the book but if you're feeling flash and pledge £500, Bartsch will give you a private guided bicycle tour of the locations.