Published on
November 26, 2015
Category
News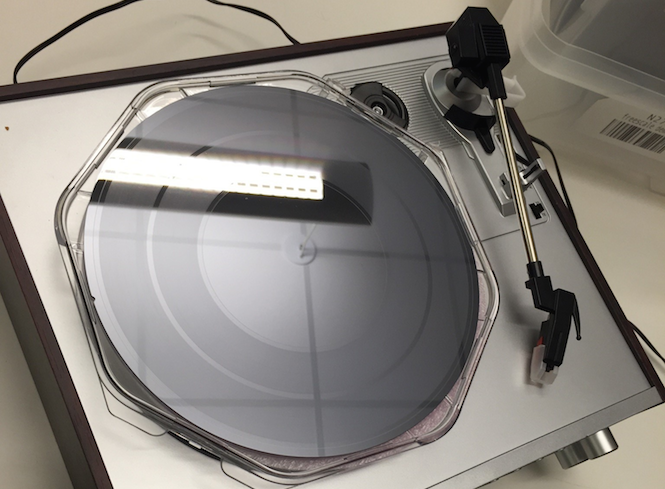 An American company has engineered the world's first silicon wafer recording.
Since the turn of the 20th Century, records have been manufactured using an array of materials – from hard rubber to shellac to polystyrene. Of course, vinyl was quick to establish itself as the preferred material but for a format not without vulnerability, might there be a sturdier medium that also ticks the tactility boxes?
That's exactly the question that prompted American giant Freescale Semiconductor to test new formats for records. Accordingly, the MNC has created the world's first silicon wafer record, which is programmed and etched to playback a music recording.
Developed within the Freescale Discovery Lab – a hub of disruptive innovation – a team of engineers developed a program to map audio files on to a lithographic plate, normally used for the production of microelectronics. The mask with phonograph grooves was used to process silicon wafers and create an 8″ 45rpm record.
According to David Kramer, director of the Freescale Discovery Lab, "Silicon won't warp like vinyl – it could be used for nostalgia or niche products, such as platinum record." In other words: it's more durable but it sure as hell doesn't sound as good.
Image: Business Wire
[via Business Wire]