Published on
April 22, 2016
Category
News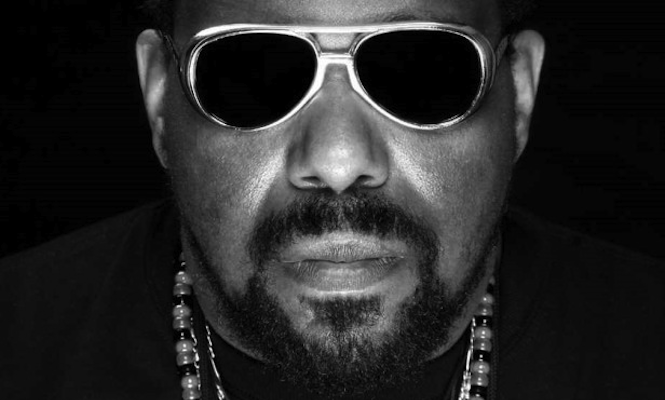 Afrika Bambaataa's 40,000-strong record collection is due to be archived and displayed at the university.
Cornell University is facing criticism for housing Afrika Bambaataa's record collection following sexual assault allegations against the pioneering hip hop artist and DJ.
Initially accused of child molestation at the end of March by New York politician Ronald Savage – who writes in his self-published memoir that as a teenager he was repeatedly sodomized by Bambaaata – the hip hop pioneer has since faced accusations from three more men, calling into question Cornell University Library's acquisition of his 40,000-strong record collection, which is due to be archived and opened to the public.
As XXL reports, Savage responded to the prospect of the archive going on display by telling New York Daily News: "If Cornell accepts anything from Bambaataa, that's like it is telling the world it supports child molesters."
A Change.org petition urging the university to end its association with Bambaataa has also been launched by DJ Troi (Star) Torain. As Torain told New York Daily News: "I'm asking Cornell to show some respect about these allegations… Just because these allegations were made by men of color doesn't mean you can ignore them."
Following Bambaataa's three year stint as visiting professor at the university between 2012 and 2015, Cornell announced that it would house the vinyl collection before the allegations of sexual assault emerged.
In a statement to Rolling Stone, Afrika Bambaataa denied "any and all allegations": "I, Afrika Bambaataa, want to take this opportunity at the advice of my legal counsel to personally deny any and all allegations of any type of sexual molestation of anyone. These allegations are baseless and are a cowardly attempt to tarnish my reputation and legacy in hip-hop at this time. This negligent attack on my character will not stop me from continuing my battle and standing up against the violence in our communities, the violence in the nation and the violence worldwide."
A Cornell spokesman has apparently declined to comment. [via XXL / New York Daily News]