Published on
June 2, 2016
Category
News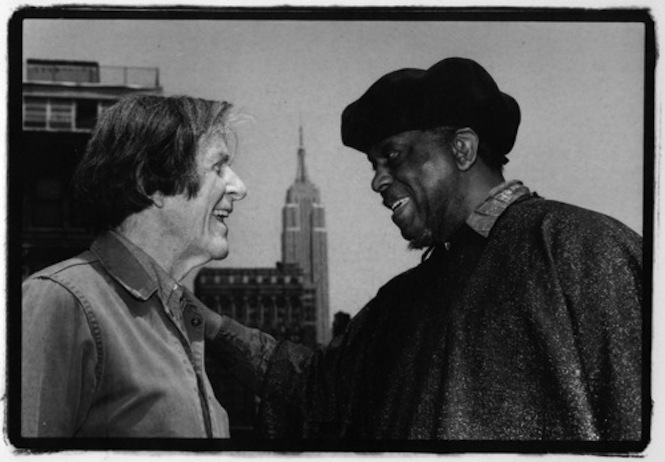 An avant-garde collaboration of mythic proportions.
In June 1986, two 20th century heavyweights John Cage and Sun Ra came together in a Coney Island freak show for a one-off performance that has assumed truly legendary status.
Recorded and subsequently released in "unedited segments" the following year by Meltdown Records, the collaboration at Sideshows By The Sea has become one of the most sought after records in either discography.
Rare documentary proof of what really happened when John Cage met Sun Ra, it's a record replete with dissonant electronics, astral flourishes, vocal experimentations and, as you'd expect from Cage, moments of profound silence.
Following their series of Sun Ra 7″s, label Modern Harmonic now making the mythic recording available on vinyl once more, releasing the complete concert as a monophonic double LP set for the first time, featuring over twenty five minutes of previously unheard music, and accompanied by liner notes from writer Howard Mandel, who was in the audience that night.
John Cage Meets Sun Ra is available to pre-order now from Modern Harmonic. Listen to a good portion of the recording below.
Read next: An introduction to John cage in 10 records / 13 artists reflect on the legacy of Sun Ra.