Published on
September 11, 2015
Category
News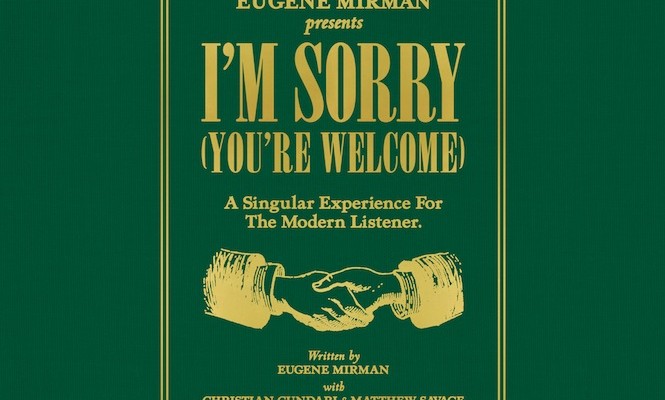 Flight Of The Conchords handyman Eugene Mirman drops one of the maddest box sets this year.
So this is what happens when you let a comedian loose on a vinyl release. Forthcoming on iconic Seattle imprint Sub Pop, comedian Eugene Mirman's I'm Sorry (You're Welcome) has to be one of the most outlandish box sets we've seen all year.
Spread across nine volumes, seven LPs and an extraordinary 500 tracks, the collection presents a full stand-up set by Mirman recorded in Seattle last year, bracketed by some seriously unadulterated nonsense. Described as a "singular experience for the modern listener" this includes a 45 minute recording of Mirman crying, 195 consecutive orgasms, an introduction to spoken Russian and a comprehensive sound effects library as voiced by Mirman himself.
Released on Sub Pop on 30th October, you can pre-order I'm Sorry (You're Welcome) (as well as a bespoke bathrobe and chair) here and watch the trailer for the release below. [via CoS]