Published on
November 16, 2016
Category
News
Just 100 dinked 7″s made from recycled white labels available.
One of the year's heavyweight collaborations, Coldcut and On-U Sound's Adrian Sherwood are uniting for new single 'Everyday Another Sanction', set to be released as a limited 7″ via Ahead Of Our Time.
With Jamaican roots singer Chezidek enlisted for the infectious groove cut with a dub on the b-side, the dinked single comes with a special Coldcut 'Copyleft' 7" inch adapter and marks the first in a series of collaborations between the veteran beat makers and cult dub imprint On-U Sound.
The release is part of a number of bigger Coldcut projects extending into the new year, beginning with the release of comeback EP 'Only Heaven' on the 25th November. You can see the first product shots of the release below:
The EP's cover art also forms the basis of an interactive meme player designed by start-up Whitestone that brings Kim Rugg's provocative artwork into the digital realm.
And with the 7″ released on the 9th December, Coldcut are joining Adrian Sherwood for his second 'Sherwood at The Controls' series at London's Jazz Cafe on 3rd December, which you can get tickets for here.
Check it out below and pre-order your copy here.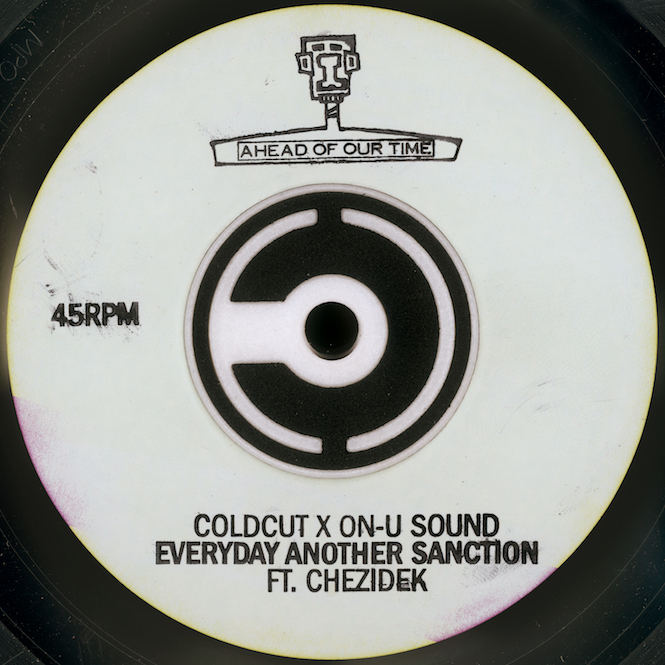 Main photo: Hayley Louisa Brown