Published on
March 1, 2016
Category
News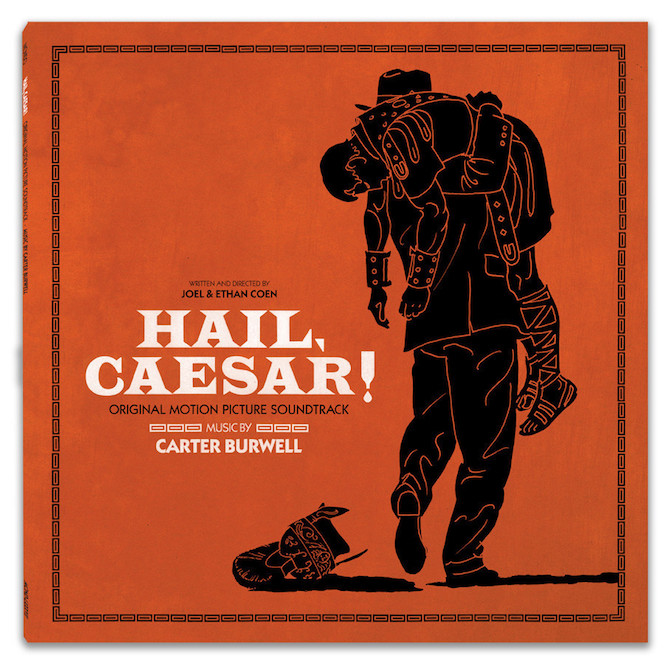 The Coen Bros are back.
For their latest effort, the Coens return to the post-war Hollywood days of Barton Fink for a star-studded kidnapping mystery. George Clooney plays the actor whose disappearance during the production of a biblical epic becomes the responsibility of an old-time studio fixer (Josh Brolin).
Appearances from Alden Ehrenreich, Ralph Fiennes, Jonah Hill, Scarlett Johansson, Frances McDormand, Tilda Swinton and Channing Tatum complete this farcical romp through the golden age of the studio system.
A good part of the film's magic though lies in its soundtrack by Cartel Burwell, who has scored nearly every Coen Brothers film since their 1984 Blood Simple debut. Astonishingly, Hail, Caesar! marks Burwell's 16th collaboration with the Coens.
The eclectic score features a musical number performed by Channing Tatum plus bombastic Red Scare-inspired selections performed by the Red Army Choir.
Of the new material, Burwell says: "The challenge and the fun of composing the score to Hail, Caesar! is that it contains scenes from many films-in-the-making, and each of those was scored in a manner authentic to the period— basically MGM in the 1950s.
"There is an Esther Williams water ballet, a Hopalong Cassidy Western, a Roman Christ epic, and all of these are subsumed by a kidnapping mystery, which is itself subsumed by a studio executive's crisis of faith. Melodies are shared between these bits of bright cloth to tie them together into a whole, and some of the recording was even done on the same stage where the MGM classics were recorded."
Mondo are issuing Hail, Caesar! on vinyl. Available on 'Roman Marble' or standard black vinyl, pre-order here.