Published on
January 15, 2016
Category
News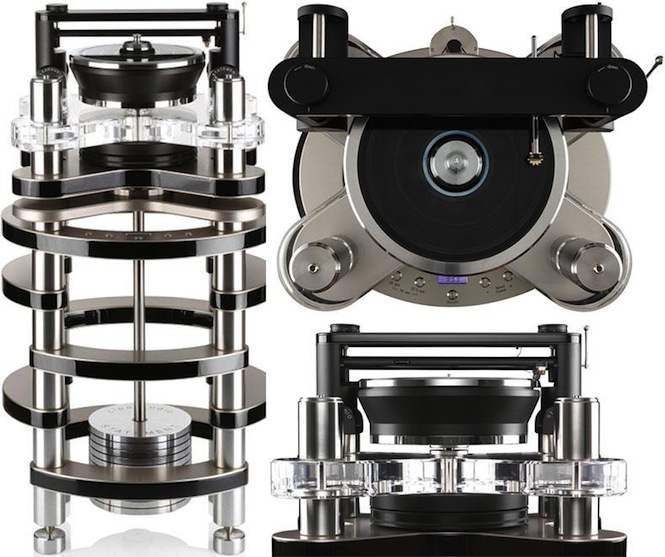 Peak turntable goals.
Update: The Clearaudio Statement v2 will launch in the UK at Stone Audio on 1st July.
German turntable manufacturer Clearaudio has unveiled its new Statement v2 deck, a concept turntable of the highest calibre.
An upgrade on the original Statement model, its made of a fierce material called Panzerholz, or "tank wood", which is basically a manufactured high-density, bullet-proof wood, encased in aluminium plates.
As What Hi-Fi report, the Statement v2 continues to employ the magnetic bearing technology whereby the platter is suspended from the belt-driven motor. This time though, expect "more precise speed control and stability" as a consequence of the renewed electronic circuitry.
Clearaudio have also added a monumental 95kg hanging pendulum to support the floating, magnetic set-up. While you can use up to four tonearms, Clearaudio have created the specific Statement TT1 v2 tangential tonearm, which will set you back just £18,500.
The whole lot can be yours for a cool £92,500. At least Clearaudio will send someone round to help you with the set-up.
Serious about making this kind of Statement? Head to here to find out more.
Image: What Hi-Fi / Clearaudio