Published on
August 10, 2016
Category
News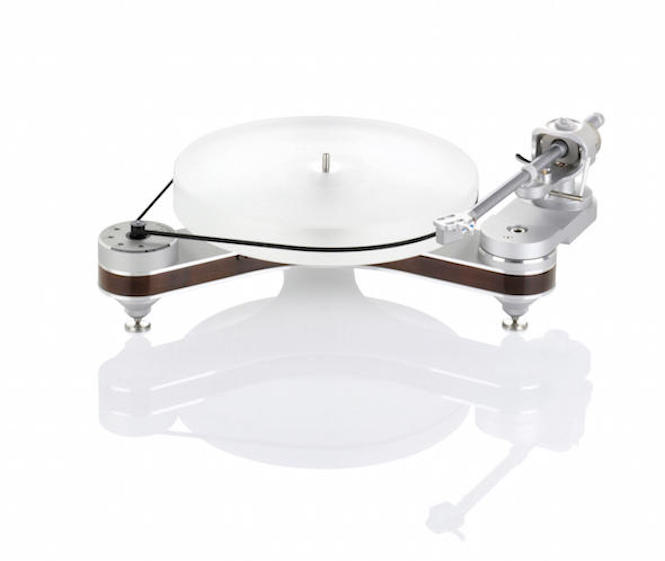 And it will cost £3,400.
Best known for their mind-boggling Statement decks, Clearaudio has unveiled and "entry-level" deck that will make your pockets bleed.
But then again, "entry-level" is relative, especially when compared with the £92,500 their stunningly extravagant Statement v2 will set you back.
Taking some of that audio expertise and simplifying it, the new Innovation Basic deck features a "resonance-optimised" plinth made of bullet-proof Panzerholz wood which can be either natural or black-lacquered, and aluminium that can be either silver or black.
The tripod design holds a substantial platter that looks stunning in acrylic or some pretty slick high-density Polyoxymethylene.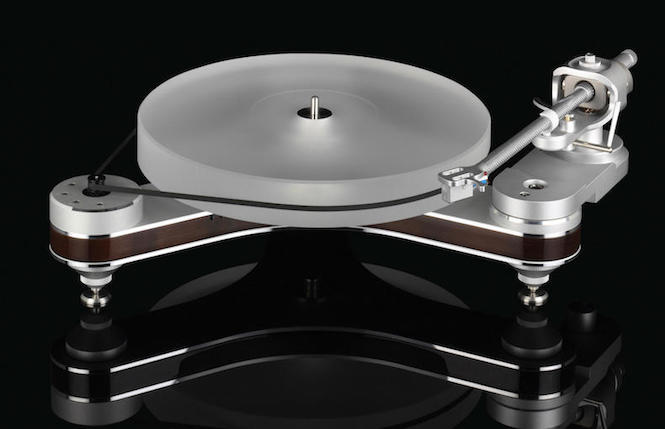 As far as the mechanism is concerned the high-torque DC motor drives a belt attached to the platter, while an infrared sensor reads a microscopically-etched strobe ring to correct the turntable's speed and make sure it remains constant.
A far cry from the 'entry-level' Akai deck we reviewed earlier this week (which costs roughly 68 times less), Clearaudio's Innovation Basic further lowers the chances of interference, using a Ceramic Magnetic Bearing which has a lower spinning resistance than a sintered bearing.
The Clearaudio Innovation Basic Wood costs £3400, and the black-lacquered chassis is a little pricier at £3550.
While this may challenge most people's understanding of "entry-level", for the audiophile world, this is bound to be seen as a major development from a name synonymous with only the most high-end gear. [via What Hi-Fi]