Published on
April 25, 2017
Category
News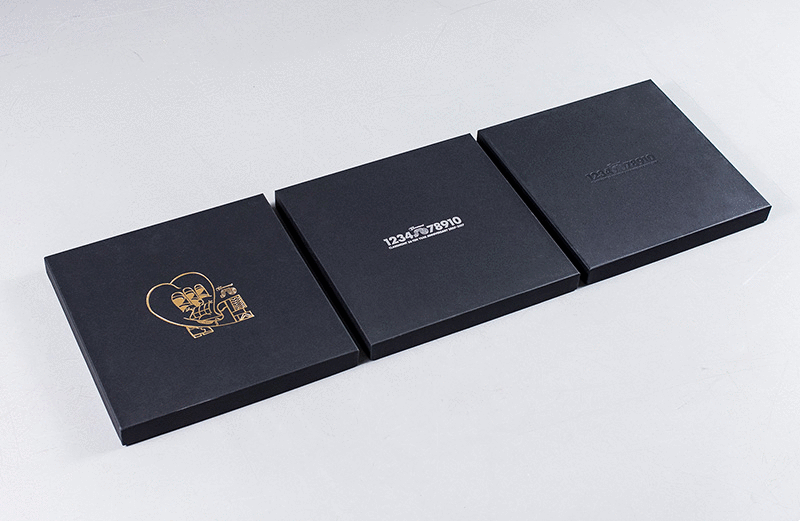 Paul Murphy on designing a decade of the label.
When Claremont 56 do it, they do it right. Paul "Mudd" Murphy's imprint is something of a meeting point for the most knowledgable producers, collectors and DJs about, so when it comes to celebrating a decade in such company, the product has to be weighty.
"I wanted the box set to reflect and be a celebration of the last ten years, so it needed to be special and not just reformatted versions of what had already been released," Paul told us, thus beginning the lengthy process of enlisting label friends like The Idjut Boys, Phil Mison, 40 Thieves, Lexx and Ron Trent to sign up for remix duty. Snagging Larry Heard – "not only one of the geniuses of our time, he's a perfect gent too" – was huge.
Like his Originals box set a few years ago which celebrated the CD series of the same name and became something of a diggers' bible, Paul went to town on the packaging, carrying over the colour scheme for the 5xLP sleeves and black box, which this time comes in three variants at different prices, limited to 100, 200 and 700 runs.
"I wanted to include something special for the collectors," Paul says, "so the 100 run also comes with a limited edition, signed prints by UK artist, Sickboy, as well as the extra 12", plus a pair of Claremont 56 leather slipmats."
It's a focus on artwork that has been carried through all of Claremont 56's discography, allowing Paul to stretch himself visually in a way that wasn't available under more commercially-minded conditions.
"Working in big design agencies I found the limitations of designing to low budgets, with cheap production, very frustrating," he remembers. "I missed the freedom I had in college to use different materials and unusual printing techniques, so the label has given me all of the freedom and allowed me to really enjoy designing again." As much as the music, Paul says this was a major incentive to start his own label at all.
"As a kid I remember sitting with my brother and poring over my mum's vinyl collection and studying all the details of the album art of her Beatles' albums and albums like Pink Floyd's Dark Side of the Moon," he says. "I loved how involved they were, with all their quirky details and how they almost told a story. With the prevalence of digital, so much of that has been lost, so it is really important to me that my releases have strong visual identities and for me to try to keep that storytelling going."
The Claremont 56 10th anniversary box set is out now and available to buy here.