Published on
April 4, 2013
Category
News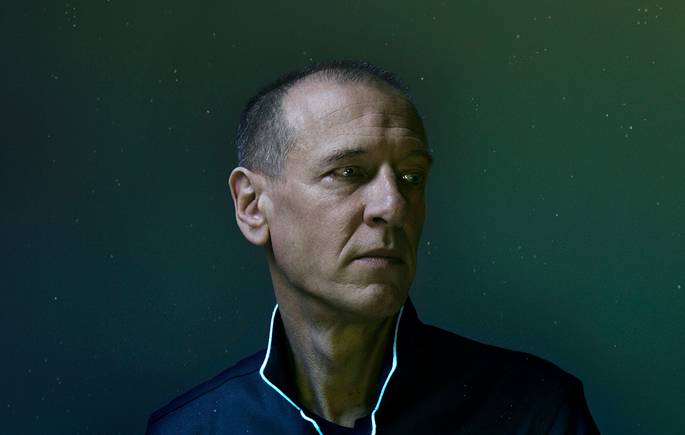 Sound and multimedia artist Christian Marclay will see his debut studio recording Groove released by The Vinyl Factory for the first time since it was made in 1982.
Stitching together sound and image to create hybrid pieces of audio and visual art that defies easy classification, Marclay has been described by The New Yorker as "the most exciting collagist since Robert Rauschenberg".
A pioneer in the art of tampering with vinyl, Groove was recorded in New York City by running multiple layers of the same 7″ single through a basic 8-track recorder and applying stickers directly on the groove so that the needle would skip and repeat. The result is an eerie, penetrating drone that builds in intensity over five minutes of strident and experimental minimalism.
Having begun experimenting with turntables and vinyl in 1979, Groove was an early work previously only available on compilations that set the tone for Marclay's later forays into audio-visual experimentation.
Reminiscent of Czech fluxus artist Milan Knizak's "Broken Music Composition (1979)", Marclay produced a series entitled Recycled Records (1980-86) that distorted and reassembled vinyl records to create objects that when played would articulate these lesions through abrupt leaps in tone and sound.
In the early 90's Marclay developed Body Mix, a surreal, Dadaist series of collages that stitched together album covers to create mutant beings: the bodies of German composers fused to the legs of Tuna Turner. His 2010 work The Clock collected thousands of edited fragments culled from a vast range of films to create a 24-hour single-channel video, which went on to win the Golden Lion at the Venice Biennale.
Limited to only 300 copies, Groove is available to pre-order from The Vinyl Factory shop, and will be released on 1st May 2013. The A-side of this exclusive 180g vinyl is accompanied by a series of locked grooves on the B-side as bonus loops to be mixed or added to the main track. The first hundred copies have been hand-signed and numbered by Marclay himself.