Published on
December 20, 2016
Category
News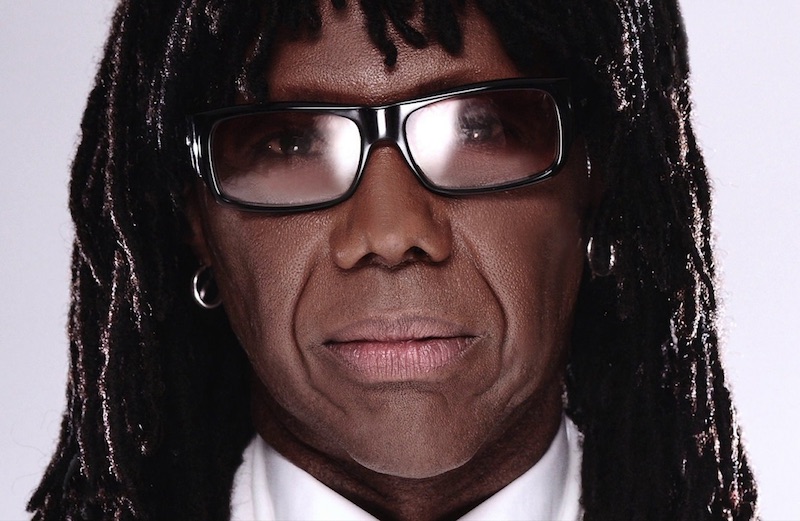 Originally published on FACT.
The follow-up to 1992's Chic-Ism will pay homage to Studio 54.
Nile Rodgers has announced the first new Chic album in 25 years, fittingly titled It's About Time. It's due out next year to mark the disco legends' 4o year anniversary as well as the 40th anniversary of Studio 54's opening.
In a post on his website titled 'A Year of So Many Deaths', Rodgers explains that the album was initially slated for a 2015 release but it kept getting pushed back, primarily because he didn't want to release a record "about the joy of life in a year of so many deaths".
Rodgers recalls the moment Prince "suddenly died" and equates the impact of his death to being "struck by lightning." He explains that it encouraged him to call the album It's About Time. "Time is so important, and what we do with it is everything."
He also discusses the impact of David Bowie's death. "The year had barely started when David Bowie passed away. Though I've done dozens of albums with god knows how many superstars, David and 'Let's Dance' is one of the highest plateaus in my career," he writes
Rodgers unveils plans for the group in the coming year: "Paying homage to the club that put us on the international map by doing a series of concerts, afterparties, VIP Packages, films and singles – then drop the full album along with a BIG SURPRISE!"
Rodgers shared more details of the album with Rolling Stone, explaining that although it was written, it was not yet finished, and would not be until he was ready to release it. "I purposely didn't finish stuff off because there are a lot of artists who wanted to do features with us that we just didn't get to," he said. He added that the album would contain 10 songs.
Rodgers also confirmed that he would continue to make the single the longest track on the LP, as heard on 'Le Freak,' 'Good Times' and 'Dance, Dance, Dance (Yowsah, Yowsah, Yowsah),' as well as David Bowie's 'Let's Dance,' which Rodgers produced. "Every song is cut long, because we like to jam," he says. "When I'm editing, I purposely say, 'OK, this song is the one. This has got the bop. That's the long song.'"
During the time of the original announcement, Rodgers said that the record would feature as many people from the lifespan of Chic that he could and was inspired his fight against "a very aggressive cancer" four years ago. "I wasn't sure how much time I had left," he said.