Published on
January 15, 2016
Category
News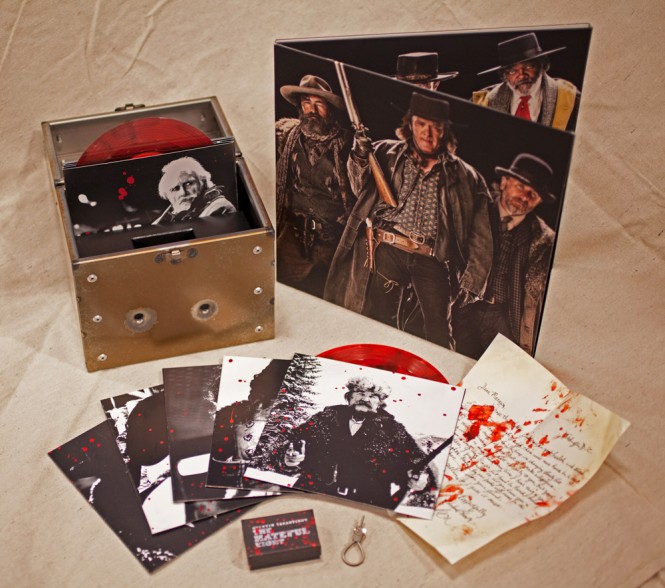 Ennio Morricone's magnificent score is now available in a bullet hole box.
We recently unpacked Third Man Record's regular edition of The Hateful Eight soundtrack. With two LPs, two posters and a 12-page booklet with stills, all housed within in a tri-fold reversible jacket with soft-touch finish, 'regular' is probably underselling it.
Now Jack White's imprint has unveiled the limited edition component to the Oscar-nominated soundtrack, which features original scoring by Macaroni Western maestro Ennio Morricone.
Limited to 500, it includes all the fanfare of the standard edition as well as an "18 gauge galvanized steel" 7″ box, finished with real bullet holes and a laser etched Hateful Eight logo.
The box contains the full soundtrack (which also includes tracks by Roy Orbison and The White Stripes) as a 7″ set on blood red vinyl with black streaks. Also included is a metal noose pin and a replica of the film's famed "Lincoln Letter."
The edition will only be available from Third Man shops in Nashville and Detroit on January 25. If you're not States-side, you'll have to settle for this wacky promo video: