Published on
October 1, 2015
Category
News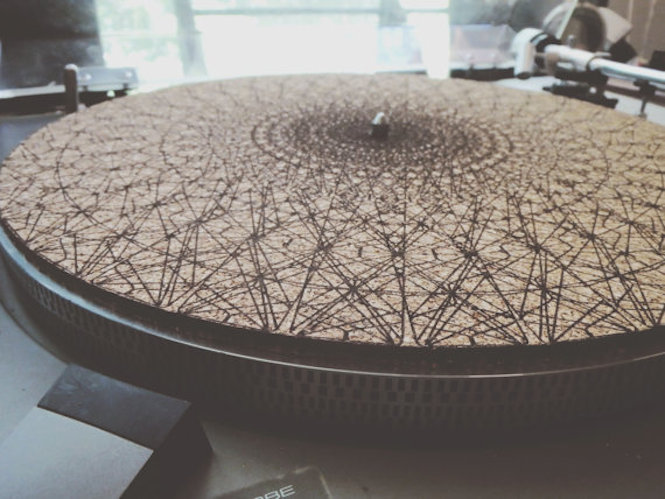 To cork or not to cork.
They certainly reduce dust accumulation and static but whether or not cork slipmats improve sound is up for debate – it probably depends on your turntable design.
In any case, felt mats usually get all the customisation so it's nice to see cork getting a bit of love with the launch of this range of handmade laser etched cork slipmats.
Available from Etsy via new shop The Cork Branch Shop, the mats are made-to-order and on sale for £13.55 each (plus shipping).
Writing on Reddit, the man behind the cork says: "I opened this shop because I really was looking for a way to improve my setup while being able to express my love for fabrication/design. I really enjoy playing around with laser cutters/3D printers."
Contact the shop directly if you're interested in a customised slipmat and check out some designs below: