Published on
June 27, 2016
Category
News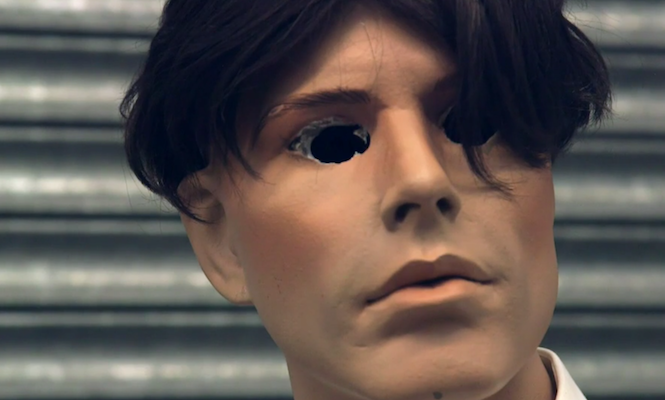 Jake on Dinos and making work with two pairs of eyes.
Ahead of their forthcoming contribution to the Royal Academy's annual Summer Exhibition, Jake Chapman invited the BBC into his studio to chat about the processes behind the pair's iconoclastic approach to image making.
Often courting controversy with their twisted, sexualised mannequins, lurid visions of capitalist excess and hellish tableaux, Jake explains softly the process the pair are interrogating, with Dinos now based in LA, fracturing the role of the artist to unsettle the viewer's traditional reference points.
Having worked with The Vinyl Factory to release an album of nocturnal techno Luftbobler, which was remixed by Actress and Trevor Jackson among others, as well as working with Capital Children's Choir on one of the most unlikely collaborations in recent memory, Dinos, alongside his brother Jake have crafted a set-piece called Striptease for this year's Summer Exhibition, creating both spectacle and spectator (with radios in their heads and eyes in their hands) in the work.
Watch the interview below: