Published on
January 18, 2016
Category
News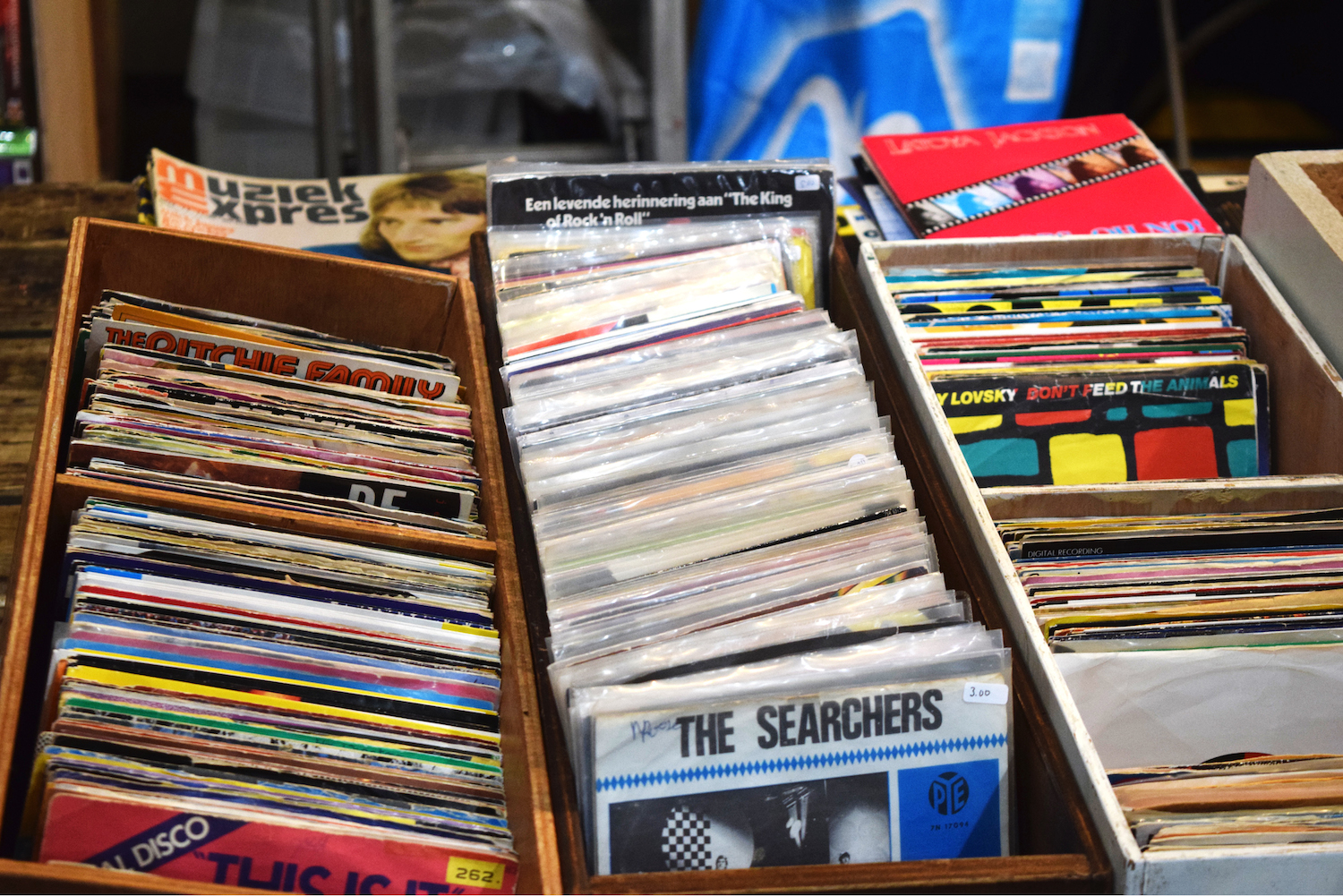 Reissues storm the market.
2015 will go down as the first year in which total catalogue sales overtook those of current releases.
According to Nielsen Soundscan, physical catalogue albums – defined as any release over 18 months old – shifted 71.2m units compared with 65.8m units for current albums.
To put those stats into context: a decade ago, when records began, current CD and vinyl sales outsold catalogue items by over 150 million copies.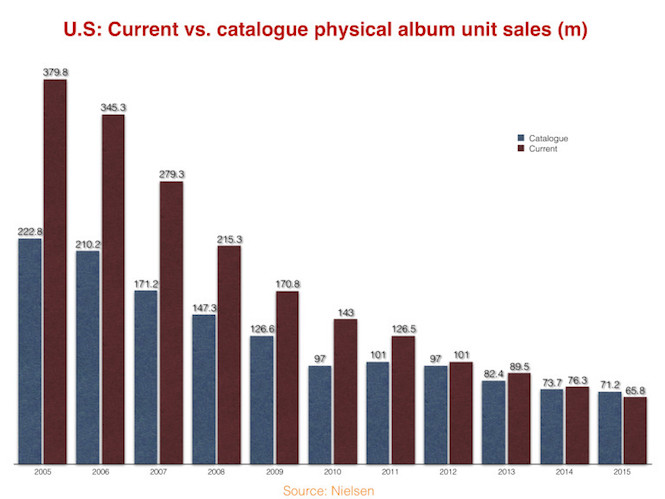 It makes sense then that the list of 2015's biggest selling vinyl albums was loaded with back catalogue items by Pink Floyd, The Beatles, Miles Davis and the usual suspects.
There's still hope though because at the very top of that list, new releases dominated. As previously reported, Adele's 25 was best selling vinyl release of the year by quite a stretch. Taylor Swift's 1989 foillowed in second place.
In terms of digital album sales, current albums were still slightly ahead of catalogue releases – a reversal of 2014's data, when new releases dipped below catalogue items for the very first time.
Overall, total catalogue sales (digital and physical) overtook new releases with LP sales leading the charge.
For more on this subject, listen to our podcast: The Issue With Reissues.
Check out the chart below to see how the balance of power has shifted.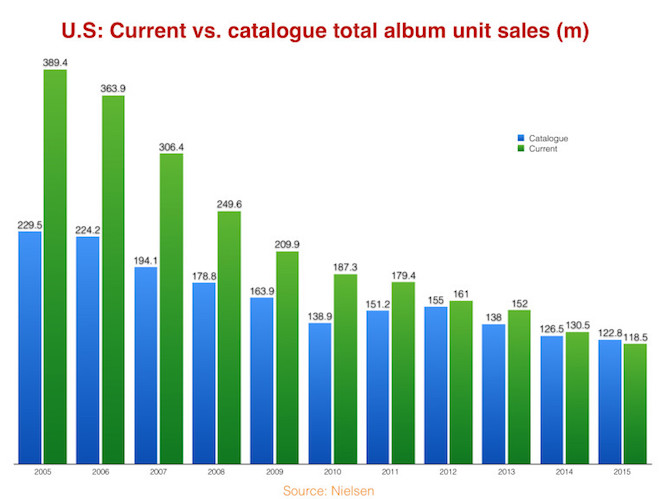 [via Music Business Word]