Published on
August 30, 2016
Category
News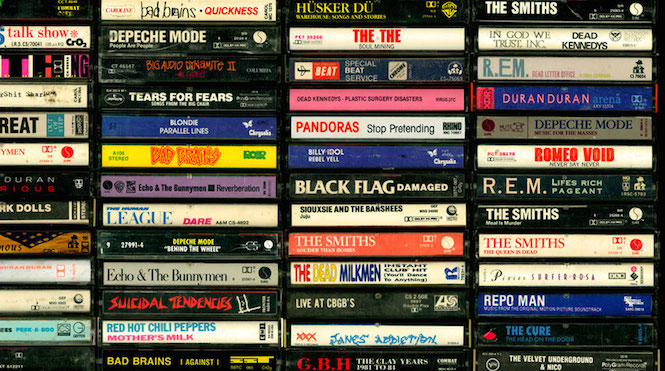 The tape-happy companion to Record Store Day.
Now on to its fourth instalment, Cassette Store Day will return this Autumn. Last year's celebration saw the festivities expand beyond the US and UK to include Germany, New Zealand, and Australia, and 2016 will also bring France into the fold.
Taking palace on October 8th, you can view the first batch of UK releases here. A few immediate highlights include tape editions of Pixies' Head Carrier, Courtney Barnett's Sometimes I Sit And Think, And Sometimes I Just Sit and Gonjasufi's Callus, which dropped this month on Warp. CSD is still accepting release submissions until September 5th.
The event was founded by UK indie labels Suplex Cassettes, Kissability, and Sexbeat in 2013. Co-founder Jen Long of Kissability said, "Every year around spring the emails and questions begin – will there be another Cassette Store Day? When will it happen? Can I put out a tape? For a supposedly dying format there's still so much love and life for those little bits of plastic. I know come October there'll be another special release list and days of celebration planned around the world. Vive le cassette! as our partners in France might say."