Published on
April 24, 2015
Category
News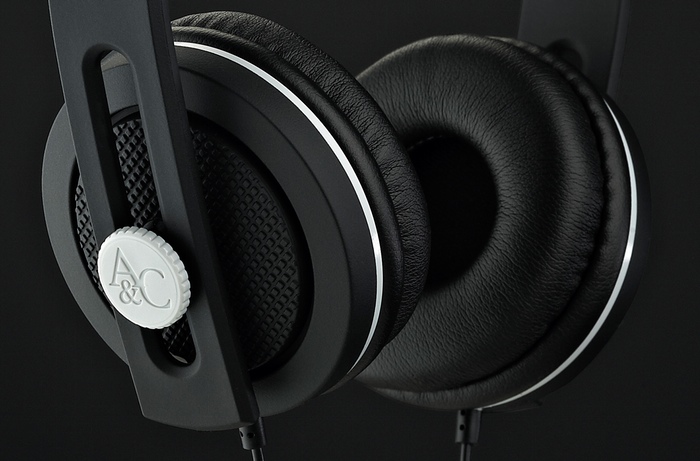 Angle & Curve say their Carboncans offer "perfect sound dynamics for vinyl lovers".
British company Angle & Curve have set about creating a pair of headphones sensitive to the needs of vinyl fans, which push the full spectrum of sound rather than accentuating the low-end.
Made from a premium nylon/carbon compound in collaboration with "UK's premium automotive sector", Carboncans claim to address the sonic unbalance of other headphones: "Gone is the over-bearing bass and in comes a quality and refinement in sound across the full frequency range".
Nabbing various production traits from the car industry – not least their "rubberized soft touch paint" – the headphones also use 40mm Mylar drivers in order to "reproduce deep, rich 'vinyl' tones". What does this mean exactly? "In basics your music will be reproduced with a warm and rich sound that is "vibrant" and "colourful" at every frequency range, just like listening to vinyl."
Originally starting out as a Kickstarter campaign, the headphones are hand-built in the UK and available to order now. [via What Hi-Fi]
Need more guidance on what headphones work best for vinyl, or not even really quite sure how much difference they can make? Read out guide to the best headphones for listening to your records here.