Published on
January 19, 2015
Category
News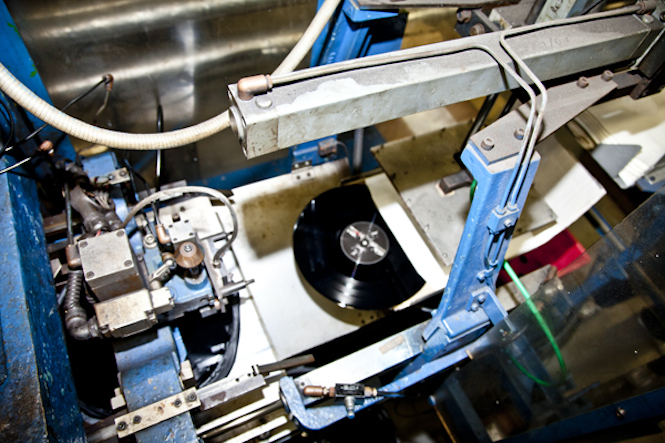 Montreal's RIP-V closed its doors last Thursday after nearly six years of operation. Fortunately a new company – Canada Boy Vinyl – is opening a plant this spring.
RIP-V pressed its first record, The Tragically Hip's We Are The Same, back 2009, and completed operations with A la manière des anges by Mara Tremblay just a few weeks ago.
Owners Philippe Dubuc, Renee Papillon and Iain Walker made the business decision to close shop following surging vinyl demand, which was putting their six vintage presses under considerable strain. Dubuc estimated RIP-V pressed around 400,000 records in 2014 and clients would gladly have given them twice the work but matching that kind of demand would have meant considerable investment and expansion. Instead the plant decided to sell their machines to a group of music-industry veterans planning to open a plant in New Jersey.
As a result, Canada is currently without a pressing plant. But not for long – a new player, Canada Boy Vinyl, is building a factory in a warehouse space and hopes to open this spring.  The new plant will be located in Calgary, complete with a recording studio and record store.
Check out our map of vinyl pressing plants worldwide:

 To see what happens inside a vinyl factory, click here.