Published on
September 1, 2016
Category
News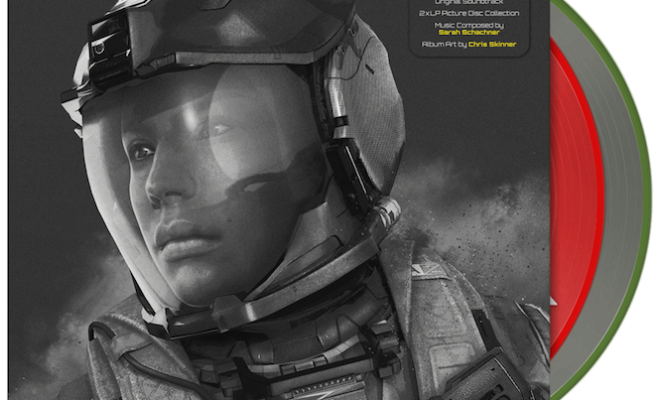 A medley of picture discs.
iam8bit – the label behind some of our favourite video game soundtracks – has teamed up with Infinity Ward and Activision to mint the music of the latest Call of Duty on wax. Rather than release the entire soundtrack in one package, the label has split the music into two releases.
The first bundle is a double LP picture disc release of music for the game's campaign, scored by Sarah Schachner, who said:
"Instead of concentrating on the epic vastness of space, the music aims to capture the loneliness felt in space and the burdens of war. The score is equal parts electronic and orchestral. It combines cold and aggressive analog synths with small, intimate string sections and a gnarly low brass ensemble. A lot of the percussion is from metallic found objects. It's not a traditional score by any means. We wanted to do something different than the typical epic orchestral action sound."
The second release will focus on the soundtrack from the game's Zombies in Spaceland, which features an 80s inspired pop aesthetic culled straight from an 80's theme park frightmare. Spanning metal, funk, pop and hip-hop, these ten songs are kitchily housed on a 10-inch UFO picture disc.