Published on
May 9, 2017
Category
News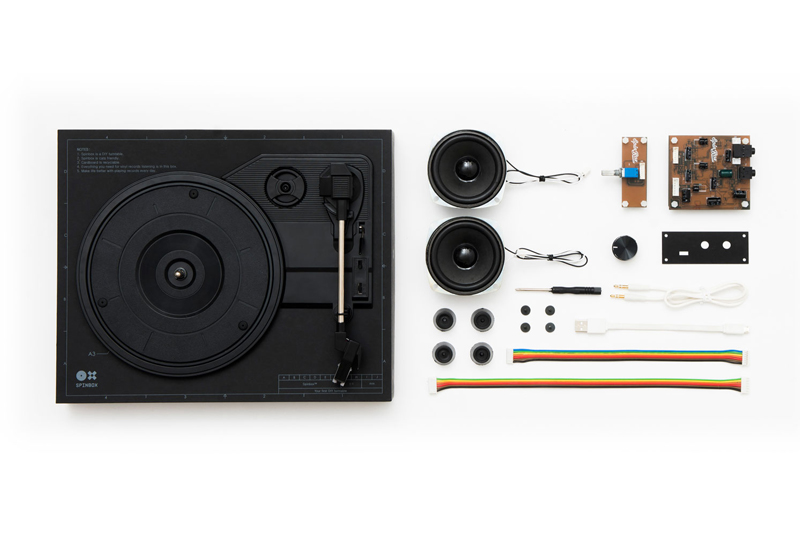 Flat-pack deck.
Spinbox is a new DIY portable turntable concept that will allow you to build your own deck in five steps. Billing itself as the "simple, affordable way to experience vinyl", the Spinbox comes will all necessary components to assemble an all-in-one turntable with built-in amp and speakers.
Read next: The 8 best portable turntables
While it's not clear how having to build your own is simpler than buying an already-built (a.k.a normal) turntable, the basic instructions seems fairly straight forward. It spins at three speeds – 33rpm, 45rpm and 78rpm – includes a line-out to connect with speakers or headphones and is powered via Micro USB, fitting most phone charger adapters and portable chargers. You can also pick your own design, with four to choose from.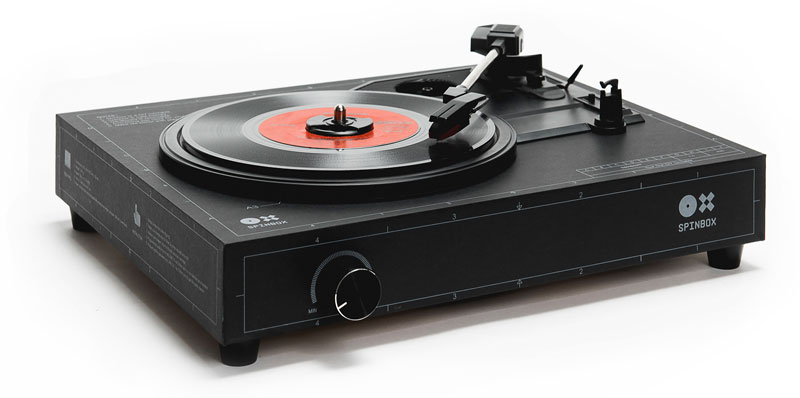 Boasting a 'water-resistant, and versatile exterior is made with the same paper material used in packaging for Apple products', don't expect it to be too hardy though, and with the speakers embedded in the base of the cardboard chassis, this isn't for anyone who likes their sound clean.
A nifty design and a bit of fun, sure, but if you're actually looking for an affordable or portable turntable, then follow the links.
With a crowd-funding campaign set to start soon, you can find out more about the Spinbox here.