Published on
April 30, 2013
Category
News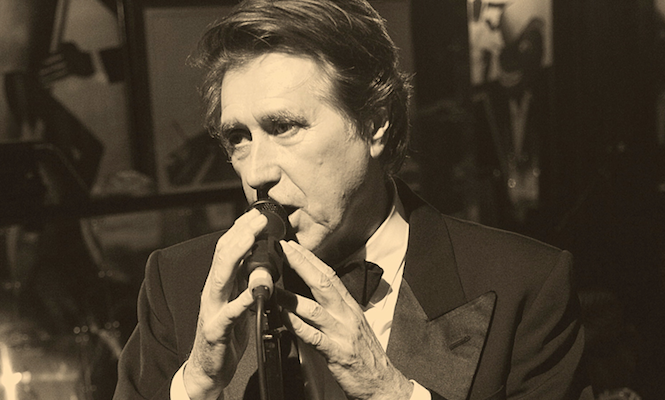 Following the success of his 2012 trad-jazz revival album The Jazz Age, Bryan Ferry and his orchestra have been enlisted to be the "jazz voice" of Baz Luhrmann's film The Great Gatsby.
Having heard The Jazz Age while making the film, Lurhmann contacted the Roxy Music frontman to record some new music for the film, capturing all the glamour and sleaze of the roaring 20's.
Speaking about the project Ferry said: "Baz felt the music we had recorded on our album worked well with his film, so he commissioned us to both rearrange elements of the score and also record in a period style the contemporary songs that he and Jay-Z had selected."
The orchestra cover a wide range of tracks like 'Will You Still Love Me' by Lana Del Rey and Amy Winehouse's 'Back To Black', '$100 Bills' by Jay Z as well as Ferry's own 'Love Is The Drug', as well as recording Beyonce's 'Crazy in Love' with Emeli Sande.
Lurhmann called the collaboration with Ferry "total serendipity" saying that he "heard the Jazz Age and said to Bryan "what about if you took our themes and record them with your band?" Then I said "what about if you do 'Love Is The Drug'?…. and it just kept growing, and next he's covering Jay Z, Amy Winehouse and Beyonce. And so he becomes the 'Jazz Voice' of the movie. We couldn't have been luckier."
The soundtrack is also to be released on vinyl by Jack White's Third Man Records.
The Jazz Age was released as a special edition folio by The Vinyl Factory and you can click here to order a copy.
Watch "The Making of Crazy In Love" below: