Published on
June 11, 2019
Category
News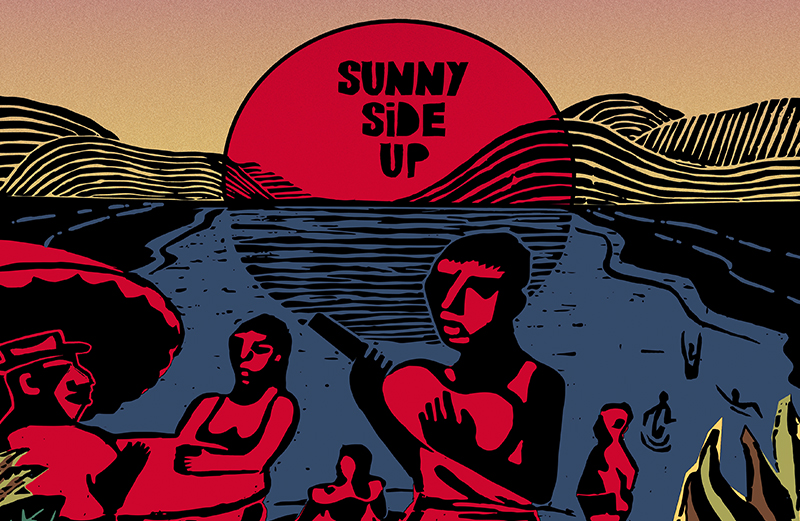 With influences ranging from jazz and RnB to house and broken beat.
Brownswood is releasing a new compilation showcasing music from Melbourne's underground scenes called Sunny Side Up, this July.
Read more: The Record Sweep: Watch Gilles Peterson spend £100 on vinyl in 10 minutes
Recorded during a week spent at The Grove studio, Sunny Side Up was helmed by musical directer Silentjay, and engineered bay Nick Herrera.
The nine tracks incorporate "deep house, broken beat, cha-cha, samba, p-funk and soul," shares Brownswood. "Unlike other cities with storied histories in jazz culture, the sound of Melbourne is free of any jazz customs to follow behind, leaving musicians free to incorporate hip hop, house or R&B. Jazz is the mindset, the output is infinitely diverse."
It features contributions from artists and groups including members of 30/70 and Mandarin Dreams.
Sunny Side Up follows Brownswood's We Out Here compilation, which captured a cross-section of London's jazz-influenced musicians though nine original compositions.
Head here for more info on Sunny Side Up, listen to Dufresne's 'Pick Up / Galaxy' and check out the tracklist below.
Tracklist:
1. Phil Stroud – Banksia
2. Dufresne – Pick Up / Galaxy
3. Kuzich – There Is No Time
4. Audrey Powne – Bleeding Hearts
5. Zeitgeist Freedom Energy Exchange – Powers 2 (The People)
6. Laneous – Nice To See You
7. Silentjay – Eternal / Internal Peace
8. Horatio Luna – The Wake-Up
9. Allysha Joy – Orbit