Published on
January 5, 2022
Category
News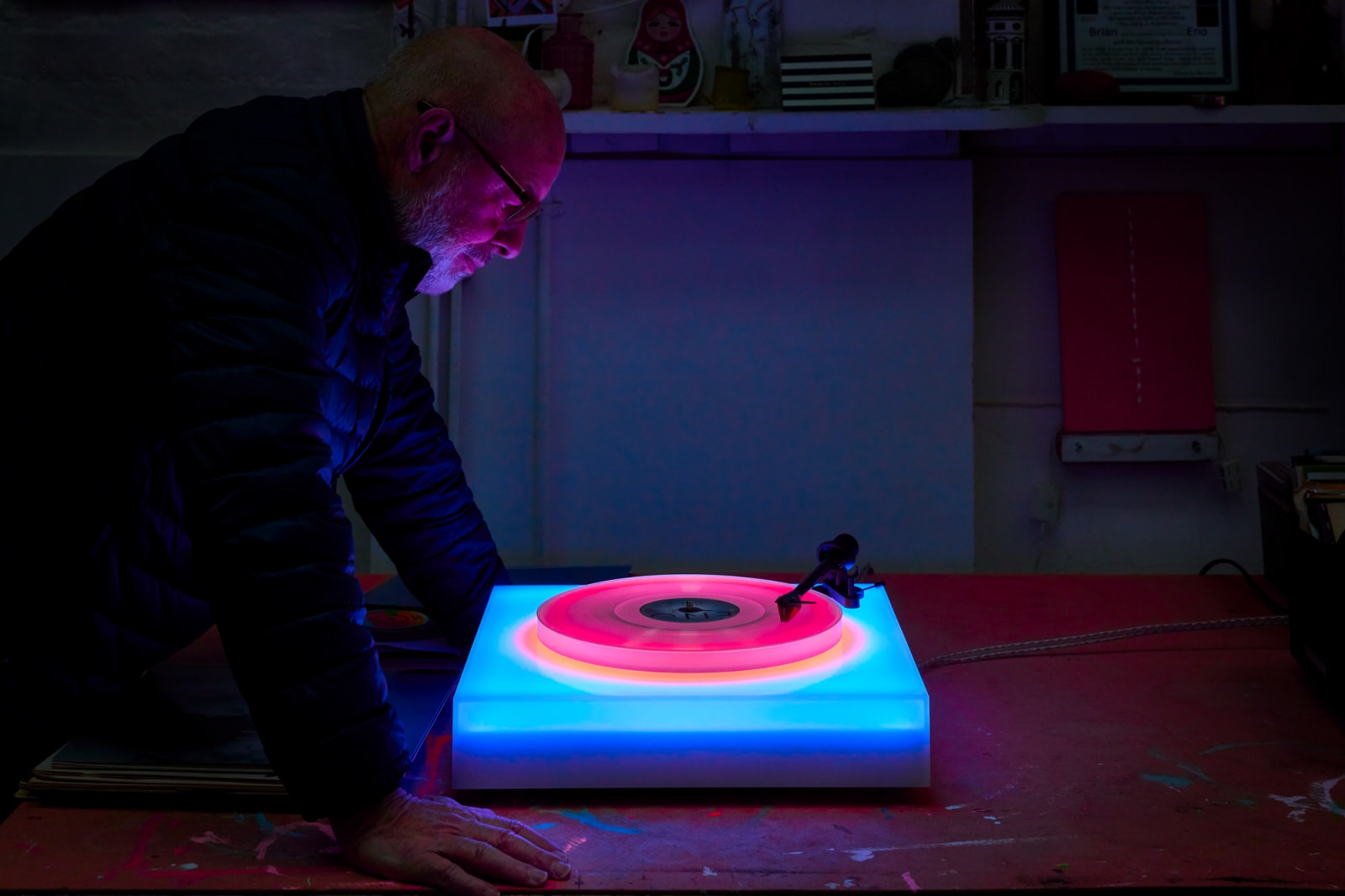 For a transfixing experience.
Brian Eno has designed a new turntable, in partnership with London gallery Paul Stolper.
Read more: 15 artists on their favourite Brian Eno records
Made from acrylic, the turntable is fitted with LED lights that move through different hues and colour combinations.
"The light from it was tangible as if caught in a cloud of vapour," says Eno of the development process, "we sat watching for ages, transfixed by this totally new experience of light as a physical presence."
While the gallery has not shared details on price or any technical specifications, the turntable is limited to 50 signed and numbered copies.
Alongside designing the turntable, Eno also recently contributed to INSIDE: COP26, which broadcasted during the COP26 summit last year.
Check out the turntable in full here.