Published on
February 24, 2016
Category
News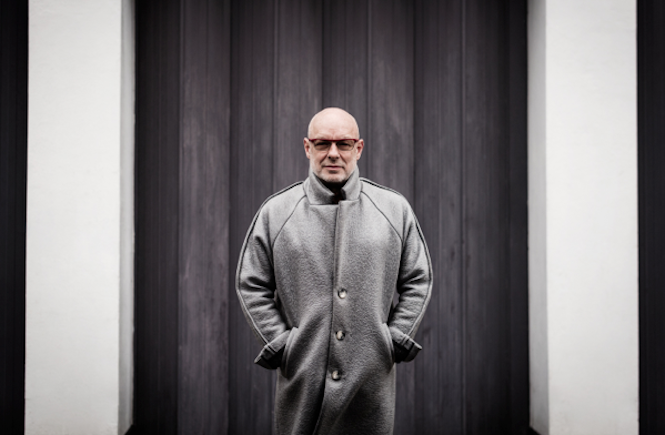 Ambient pioneer announces new album on Warp Records.
Brian Eno will release his new record The Ship on 29th April. Described as a musical novel as much as an album, the record has been built from experiments with three dimensional recording techniques and takes the form of two inter-connected parts that lead the tracks through ambient soundscapes and powerful narratives.
As Eno describes: "On a musical level, I wanted to make a record of songs that didn't rely on the normal underpinnings of rhythmic structure and chord progressions but which allowed voices to exist in their own space and time, like events in a landscape. I wanted to place sonic events in a free, open space."
Eno's first album since 2012's LUX, the record begins with the 21-minute epic 'The Ship', which draws inspiration from the sinking of the Titanic and the futility of man's great endeavours, before exploring Eno's fascination with the utter devastation of the First World War.
He explains: "I was thinking of those vast dun Belgian fields where the First World War was agonisingly ground out; and the vast deep ocean where the Titanic sank; and how little difference all that human hope and disappointment made to it. They persist and we pass in a cloud of chatter."
The release will be accompanied by a series of installations around the World where you'll be able to hear an alternative telling of The Ship in multi-channel 3-dimensional sound.
Featuring a Lou Reed-penned cover of The Velvet Underground's 'I'm Set Free', and vocal snippets from a Peter Serafinowicz-read poem fed into a Markov Chain Generator, The Ship will be released in two vinyl editions. The first will be pressed onto double black vinyl, while the second, limited edition will be pressed onto transparent vinyl, while both will come complete with four art prints.
It will be released on 29th April via Warp Records. See the artwork, designed by Eno, and tracklist below:
Tracklist:
01. The Ship
02. Fickle Sun
(i) Fickle Sun
(ii) The Hour Is Thin
(iii) I'm Set Free
Read next: Eno on Analogue – Brian Eno on technology and modern music