Published on
August 12, 2014
Category
News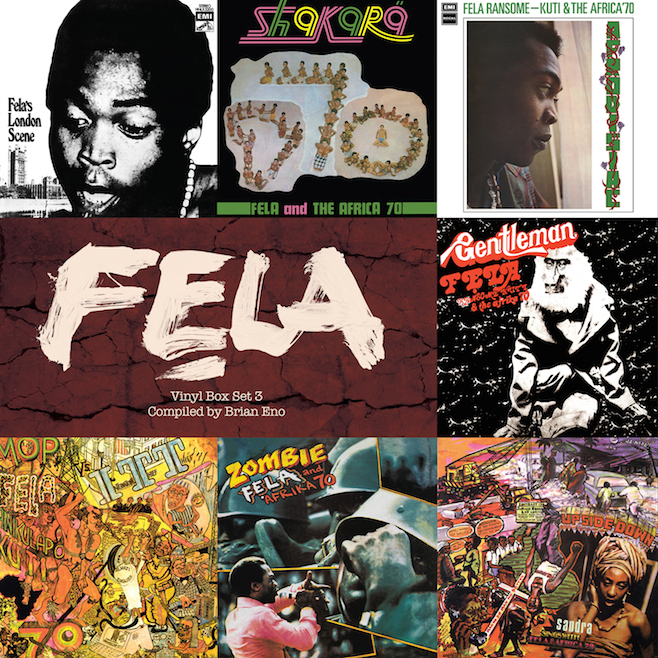 Ambient pioneer selects seven albums for the Knitting Factory's third Fela Kuti box set.
Brian Eno will follow ?uestlove and former Fela collaborator Ginger Baker in compiling the third of Knitting Factory records' Fela Kuti box sets.
A vocal exponent of Fela's music ever since he stumbled across a copy of Afrodisiac in a record shop off the Tottenham Court Road in the 70's, Eno has chosen seven of Fela's most incendiary records, including the scathing 1976 polemic on the Nigerian military Zombie.
The other records chosen by Eno include: London Scene (1971), Shakara (1972), Gentleman (1973), Afrodisiac (1973), Upside Down (1976), and I.T.T. (1980).
Alongside the mandatory forward by Eno, the box set will also include in-depth commentaries from Afrobeat historian Chris May, who last year compiled his list of the 10 rarest Fela Kuti Records for The Vinyl Factory, which you can see here. [via Pitchfork]
Watch Eno extol his love for all things Fela, including the time he tried to convince Talking Heads that this was the music of the future…