Published on
June 25, 2018
Category
News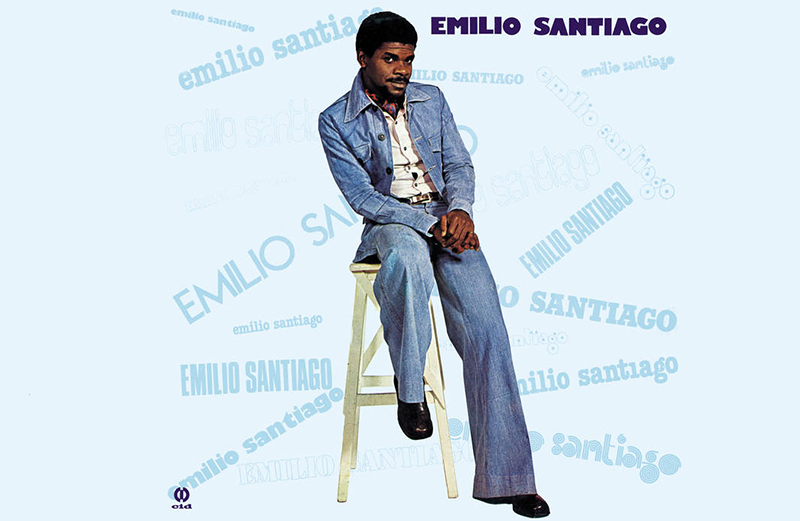 With the grooving roller 'Bananeira'.
Vocalist and bossa nova balladeer Emilio Santiago's 1975 debut album is being reissued on vinyl, via Far Out Recordings this July.
Nicknamed "the Nat King Cole of Brazil", Santiago's 10-track album was originally released on CID label, and features a "who's who of Brazilian greats": João Donato on keys, Wilson das Neves, Ivan 'Mamão' Conti and Paulinho on drums, Durval Ferreira, Carlos Roberto Rocha and Helio Delmiro on guitar, Ariovaldo, Orlandivo, and Chacal on percussion, Danilo Caymmi on flute, and a brass section with Victor Assis Brasil, Edson Maciel and Jesse Sadoc.
Emilio Santiago has been remastered for Far Out's new reissue of the album, and includes Santiago's sought-after version of 'Bananeira' which was originally written by Joao Donato and Gilberto Gil.
Pre-order a copy of the album here ahead of its 27th July release, listen to 'Bananeira' and check out the track list below.
Tracklist
Side A
A1. Bananeira (Gilberto Gil, João Donato)
A2. Quero Alegria (Guilherme de Brito, Nelson Cavaquinho)
A3. Porque Somos Iguais (Pedro Camargo, Durval Ferreira)
A4. Batendo a Porta (Paulo César Pinheiro, João Nogueira)
A5. Depois (Otávio Daher, Ivan Lins)
Side B
B1. Brother (Jorge Ben)
B2. La Mulata (Paulo Sergio Valle, Marcos Valle)
B3. Nega Dina (Zé Keti)
B4. Doa a Quem Doer (Ivan Lins)
B5. Sessão Das Dez (Édson Lobo, Tita, Renato Rocha)