Published on
May 10, 2016
Category
News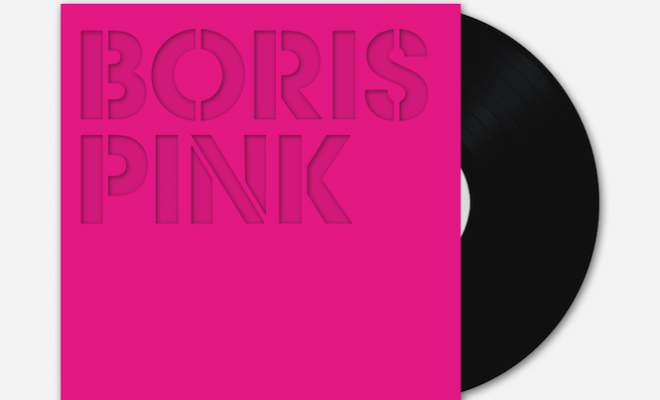 Includes bonus LP of unreleased tracks.
Japanese sludge metal trio Boris will re-release a deluxe edition of their album Pink to mark its 10th anniversary.
The expanded reissue features a bonus LP of nine previously unreleased tracks from the Pink recording sessions. Titled Forbidden Songs, the bonus album includes a track called 'Are You Ready?' which you can hear now.
The triple vinyl edition features a six page booklet in a die-cut card box. A limited run of 1000 copies will be pressed to 'Pink and Dark Pink' vinyl, another 1000 to 'Dark Pink and Purple Splatter' vinyl and the remainder to good ol' black wax.
Due on July 8 via Sargent House, check photos of the edition in the gallery below
and pre-order here. Scroll down for the edition tracklist.
Pink (Deluxe Edition)
01. Pink
02. Woman on the Screen
03. Nothing Special
04. Blackout
05. Electric
06. Six, Three Times
07. Afterburner
08. Pseudo Bread (long version)
09. My Machine (long version)
10. Farewell (long version)
11. Just Abandoned Myself
Forbidden Songs
01. Your Name Part 2
02. Heavy Rock Industry
03. Sofun
04. Non/Sha/Lant
05. Room Noise
06. Talisman
07. N.F.Sorrow
08. Are You Ready?
09. Tiptoe
[via Pitchfork]