Published on
August 15, 2016
Category
News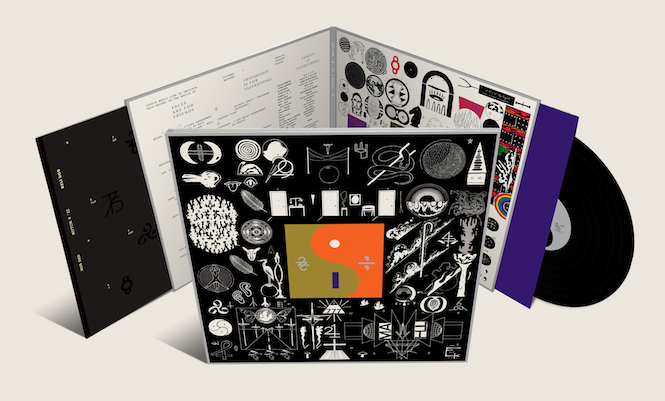 Limited 12″, patches and an embroidered satin jacket accompany release.
Indie folk outfit Bon Iver have revealed details of their first album in five years. Released via Jagjaguwar on 30th September 22, A Million has also been teased by two album tracks, '22 (OVER S∞∞N) [Bob Moose Extended Cab Version]' and '10 d E A T h b R E a s T ⊠ ⊠ (Extended Version)' which were uploaded to YouTube over the weekend.
Going all out for the vinyl edition, Bon Iver will release both tracks on a limited, transparent red 12″ that you can buy separate to the full album release, or as part of one of the band's extensive merch bundles.
As well as a standard issue vinyl LP, the limited 12″ and a few t-shirts, you can now also pre-order a range of add-ons, from sticker and patch sets, and 24″ posters to embroidered satin jackets that are up there with the most lavish pieces of LP release merchandise we've seen in a while.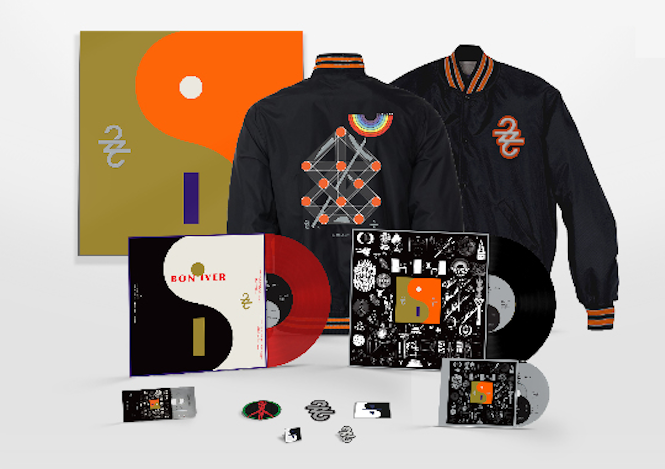 The concept, which carries through Eric Timothy Carlson's semiotic artwork, is expanded upon by musicologist and friend of frontman Justin Vernon, Trevor Hagen, has also penned an essay about the new album:
"The ten songs of 22, A Million are a collection of sacred moments, love's torment and salvation, contexts of intense memories, signs that you can pin meaning onto or disregard as coincidence… To narrow this album down to the next step within an "artistic career" would be to miss a far grander purpose of this music—or any music for that matter—and the cultures of friendship that sustain us in our capacities to even play music."
Click here to check out the various different options to pre-order 22, A Million, which is released via Jagjaguwar on 30th September, and scroll down for the tracklist.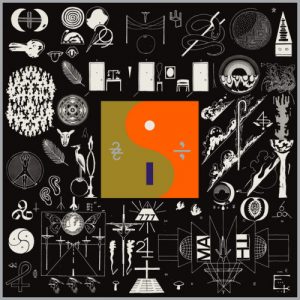 Tracklist:
1 – 22 (OVER S∞∞N)
2 – 10 d E A T h b R E a s T ⊠ ⊠
3 – 715 – CRΣΣKS
4 – 33 "GOD"
5 – 29 #Strafford APTS
6 – 666 ʇ
7 – 21 M♢♢N WATER
8 – 8 (circle)
9 – ____45_____
10 – 00000 Million