Published on
May 26, 2022
Category
News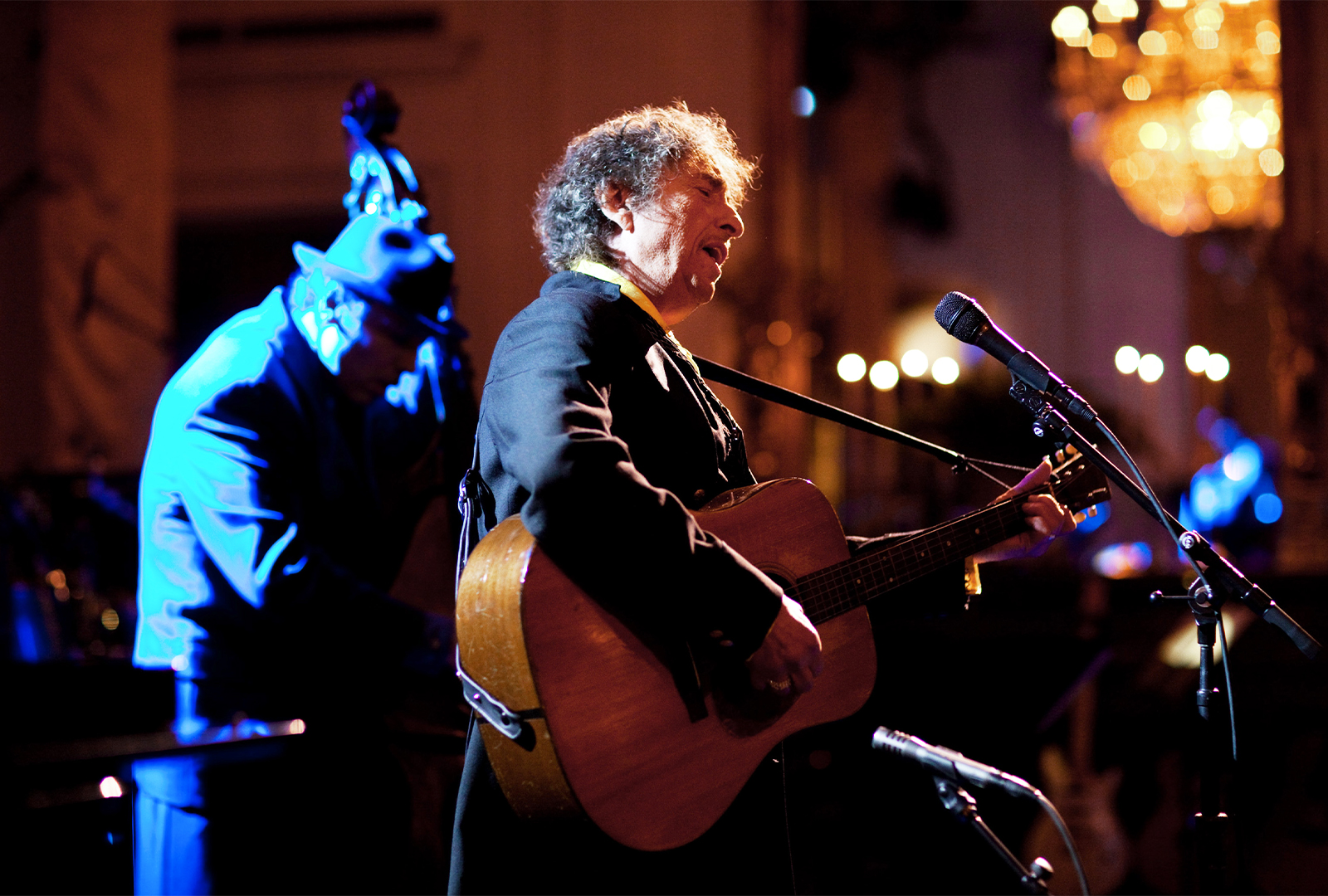 The one-of-a-kind record will be auctioned by Christie's in July.
Bob Dylan has re-recorded 'Blowin' in the Wind' for T Bone Burnett's new physical Ionic Original format.
First unveiled in May, Ionic Original discs are produced by applying lacquer to an aluminium disc which is then played via a stylus like a standard record.
Burnett describes the format as "the pinnacle of recorded sound. It is archival quality. It is future-proof. It is one of one."
For the first release on the format, Dylan has re-recorded his classic tune 'Blowin' in the Wind'.
With only one copy of the recording existing, Christie's will auction the record in London on the 17th July – with bids expected to run as high as £600,000-1,000,000.
While Burnett previously announced plans to work with "artists across a wide range of musical genres and provide a platform of distribution for Ionic Originals," future releases remain unknown.