Published on
November 4, 2019
Category
Features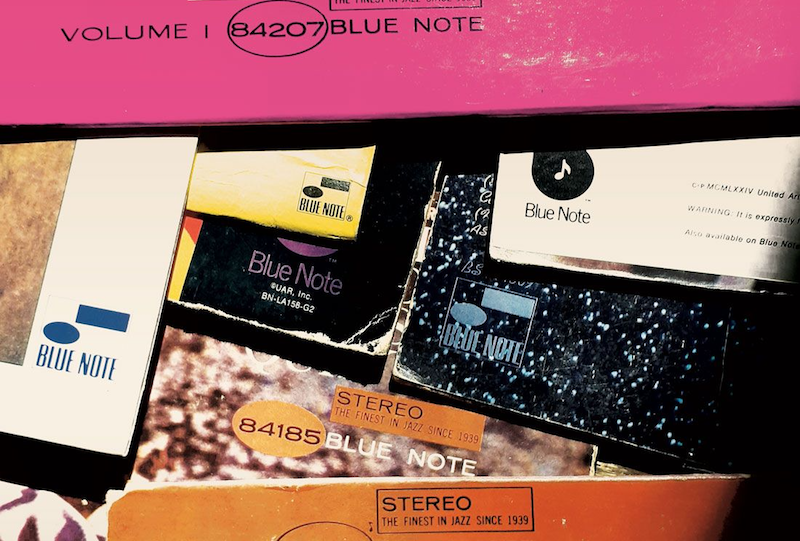 A selection of iconic and obscure tracks set to be reinterpreted by the cream of UK jazz musicians.
Total Refreshment Centre and Church of Sounds honcho Lex Blondin has put together a new mix exploring the deeper corners of the Blue Note catalogue.
Building on the premise of East London event series, Church Of Sound, in which artists are invited to play the songbook of a legendary jazz musician, Blondin is curating an evening in celebration of the label, picking a selection of tracks to be reinterpreted and performed by Emma-Jean Thackray, Free Movement Ensemble and a new band led by Rosie Turton and Jake Long of Maisha.
Listen to the mix and read Blondin's intro to the evening below, and head here to find out more about the event, Total Refreshment Centre and Blue Note: Artist & Repertoire set to take place on 15th November at Queen Elizabeth Hall as part of EFG London Jazz Festival.
---
The recordings that have come out of Blue Note have such a distinct vibe to them. Even if you've never seen Francis Wolf's photographs of the late night sessions in Rudy Van Gelder's studio, you can still picture it all by listening to label's musical output.
Discussions about arrangements proceeded by trial and error; take after take of each tune made until the magic happened. "Here! We've got the take." It sure feels that way after each of these numbers.
Don Was (Blue Note President) has visited Total Refreshment Centre a few times and once mentioned that he saw similarities in the way we operate in our studio with how they cooked sessions for Blue Note back in the day. It never occurred to me, but the more I read about it, the more I see connections.
All the crew that work on TRC's production come from a place of absolute passion, with the artists at the centre of it all. The enthusiasm is contagious …
In my fantasy world, producer Kristian Craig Robinson is our Rudy Van Gelder, designer Raimund Wong our Reid Miles, and photographer Fabrice Bourgelle is our Francis Wolff.
TRC aside, I also see similarities in how a lot of musicians in today's London scene take turns to lead an album with more or less the same personnel backing their vision. A lot of new records focus on one person's particular vision, but there's always plenty of space for the members of the band to express their individuality through improvising within that framework.
I'm sure that just as I marvel at those dusty Blue Note records from the early 1960s today, a crate digger in 50 years time will be tripping out over what is being released in the UK today.
Tracklist:
1. Madlib – Shades Of Blue 'Introduction'
2. Bobby Hutcherson – 'Wrong Or Right' 1974
3. Elvin Jones – 'Round Town' 1972
4. Horace Silver Quintet – 'Sayonara Blues' 1962
5. Andrew Hill – 'Illusion' 1975
6. Jackie Mc Lean – 'On The Nile' 1975
7. Lee Morgan – 'A Bid For Sid' 1962
8. Wayne Shorter – 'Speak No Evil' 1964
9. Wayne Shorter – ' Mahjong' 1965
10. Donald Byrd – 'Cristo Retendor'