Published on
September 6, 2018
Category
News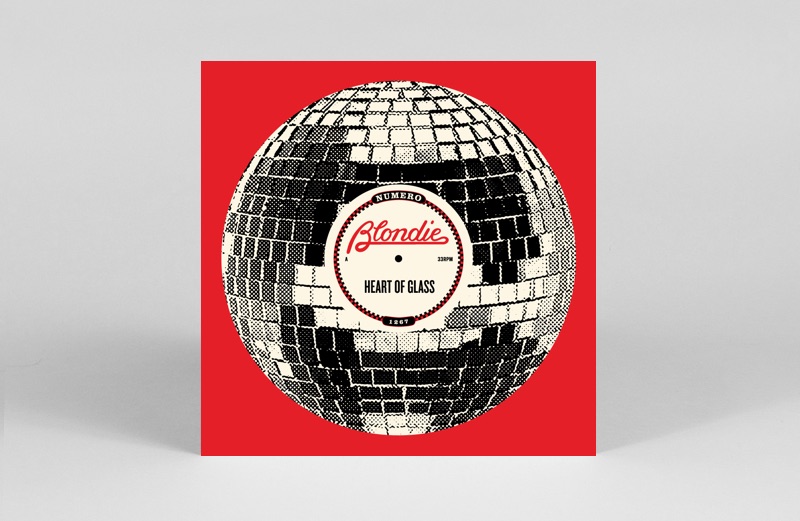 Charting the song's evolution across six distinct versions.
Blondie's 1979 hit 'Heart Of Glass' is to be given a comprehensive reissue, with six versions of the iconic track collected on a single deluxe vinyl EP for the first time by Numero Group this autumn.
Inspired by Kraftwerk, Giorgio Moroder and Donna Summer, the finished 'Heart Of Glass' went through several iterations before its eventual release. Beginning life in the Bowery apartment of Debbie Harry and her then-boyfriend, the guitarist and co-writer Chris Stein, the proto-'Heart Of Glass' (then known informally as 'The Disco Song') became a fixture of their relationship.
As Harry remembers: "I was just walking around the house… riffing on Da da da da da! Dah-dah dah-dah. Seeing what flowed out… I remember Chris lying on the bed strumming those chords endlessly," she added. "Sometimes I had to fight for space on the bed – it was me or the guitar – but after a while I got my own bed and made up the lyrics. That's how we wrote the song."
When the group finally came to record the track several years later, it was thanks to the input of producer Mike Chapman that the newly titled 'Once I Had A Love' became 'Heart Of Glass'. As he describes: "I asked her, 'Debbie, what kind of music that's happening right now really turns you on?' She said, 'Donna Summer.' I said, 'OK, then how about us treating this song like it was meant for Donna Summer?'"
With Keyboardist Jimmy Destri's introduction of the Roland CompuRhythm CR-78 drum machine, the track began to take shape. An unusual move for a mainstream act at the time, the drum machine transformed the song's feel, but not without the labour-intensive process of programming the backing track, which alone took over ten hours.
Edited 30-40 times, Chapman remembers how they felt upon hearing the final master. "We realised that we had created a very unusual record. It was us trying to do disco, and not really pulling it off. It really and truly was an experiment. It was unlike anything that any of us had done before. I knew this was the hit that I was trying to make."
"With me it's a psychic thing that has to do with the beat," Harry wrote in 1982. "The 4/4 heartbeat rhythm has a calming effect on the listener. It's popular because it's biological."
Six iterations of 'Heart of Glass' from its 1975 inception as 'The Disco Song' to Shep Pettibone's remix are included on the Numero Group EP, all of which have been remastered from the original analogue tapes. It features an essay and original artwork reimagined by artist Shepard Fairey (who recently unveiled a giant Johnny Cash mural, following one of Debbie Harry, which was unveiled in NYC in 2017).
BLONDIE: Heart of Glass will be available as deluxe 12″ EP on October 26, 2018, and will be followed by BLONDIE: The Complete Studio Recordings 1975-1982 in the autumn of 2019. Check out the artwork and tracklist below and pre-order a copy here.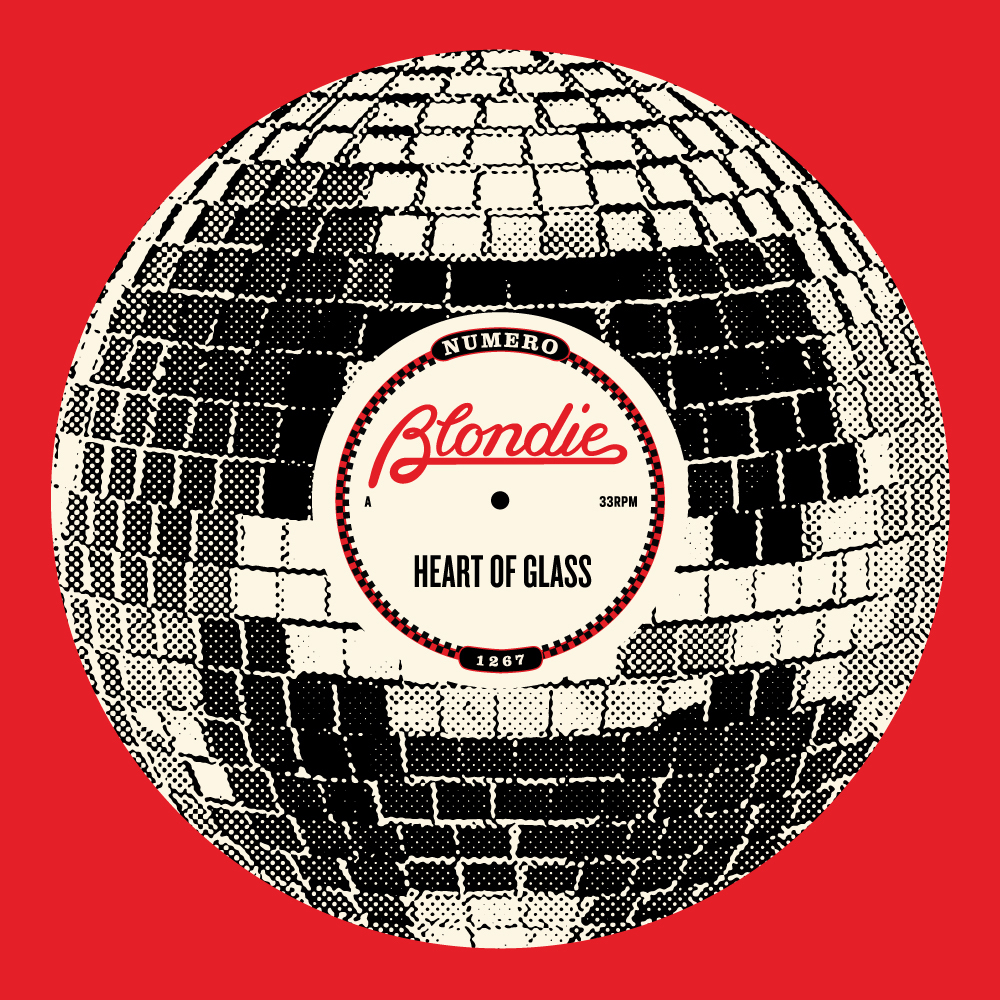 Tracklist:
1. Heart of Glass (Long Version)
2. Heart of Glass (Basic Track)
3. Heart of Glass (A Shep Pettibone Mix)
4. The Disco Song (1975)
5. Once I Had A Love (1978)
6. Heart of Glass (Instrumental)