Published on
October 25, 2017
Category
News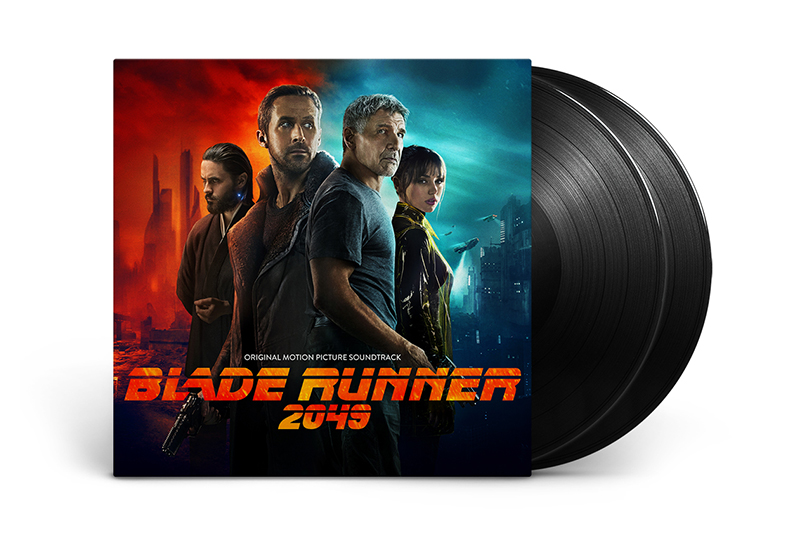 Featuring 20 Hans Zimmer & Benjamin Wallfisch compositions, plus Sinatra and Presley songs.
The original soundtrack for Blade Runner 2049 is being released on vinyl this December.
Read more: The myth and majesty of Vangelis' timeless Blade Runner soundtrack
Vangelis' pioneering original Blade Runner soundtrack is widely regarded as one of the finest ever created.
Blade Runner 2049's score was worked on by various composers including Jóhann Jóhannsson, before Hans Zimmer and Benjamin Wallfisch were brought into the fold to create the final version.
Limited to 2,500 copies worldwide and individually numbered, the soundtrack includes 24 tracks from the film.
Blade Runner 2049 Original Motion Picture Soundtrack is out 15th December.
Pre-order a copy here, watch a documentary exploring Blade Runner's influence on electronic music, and check out the track list below.
Tracklist
1. Hans Zimmer & Benjamin Wallfisch – 2049
2. Hans Zimmer & Benjamin Wallfisch – Sapper's Tree
3. Hans Zimmer & Benjamin Wallfisch – Flight to LAPD
4. Frank Sinatra – Summer Wind
5. Hans Zimmer & Benjamin Wallfisch – Rain
6. Hans Zimmer & Benjamin Wallfisch – Wallace
7. Hans Zimmer & Benjamin Wallfisch – Memory
8. Hans Zimmer & Benjamin Wallfisch – Mesa
9. Hans Zimmer & Benjamin Wallfisch – Orphanage
10. Hans Zimmer & Benjamin Wallfisch – Furnace
11. Hans Zimmer & Benjamin Wallfisch – Someone Lived This
12. Hans Zimmer & Benjamin Wallfisch – Joi
13. Hans Zimmer & Benjamin Wallfisch – Pilot
14. Elvis Presley – Suspicious Minds
15. Elvis Presley & The Jordanaires – Can't Help Falling in Love
16. Frank Sinatra – One For My Baby (And One More For the Road)
17. Hans Zimmer & Benjamin Wallfisch – Hijack
18. Hans Zimmer & Benjamin Wallfisch – That's Why We Believe
19. Hans Zimmer & Benjamin Wallfisch – Her Eyes Were Green
20. Hans Zimmer & Benjamin Wallfisch –  Sea Wall
21. Hans Zimmer & Benjamin Wallfisch – All the Best Memories Are Hers
22. Hans Zimmer & Benjamin Wallfisch – Tears In the Rain
23. Hans Zimmer & Benjamin Wallfisch – Blade Runner
24. Hans Zimmer & Benjamin Wallfisch – Almost Human