Published on
June 3, 2016
Category
News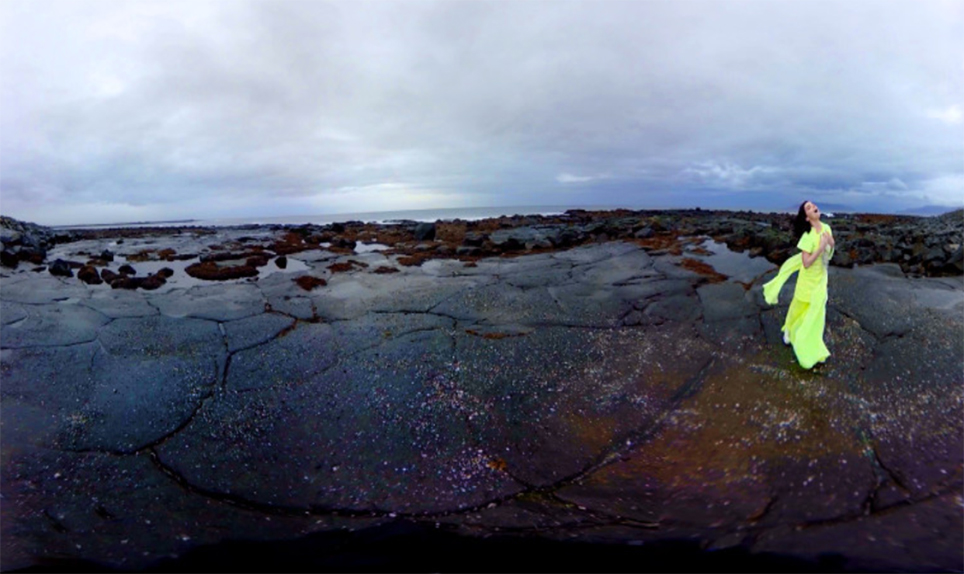 Originally published on FACT
"I feel the chronological narrative of the album is ideal for the private circus virtual reality is."
Björk is already a virtual reality music video pioneer with an immersive take on 'Stonemilker', but she's confirmed that a full VR version of last year's Vulnicura album is on the way.
Writing on her website about the opening of the Björk Digital exhibition in Sydney, she said: "It will premiere the fourth virtual reality video from Vulnicura and is a further step into completing the full Vulnicura VR album which will come out soon.
"I feel the chronological narrative of the album is ideal for the private circus virtual reality is: a theatre able to capture the emotional landscape of it."
The exhibition opens today (June 3) at Sydney's Carriageworks, with Björk saying that it has an emphasis on an interactive digital element with VR headsets and instruments from 2011's Biophilia that guests can use on iPad.
"The frustrated musicologist in me will air out some odd finds and DJ for the guests at the opening," she adds.
MORE: Tracing Björk's career mantra of composition as collaboration
Björk also shared a preview of Vulnicura VR via her Facebook page, which sees computer-generated patterns superimposed over the Icelandic landscape.
The Sydney exhibition will feature four VR videos, with a further five being added over the coming months when it travels to Tokyo, London, Paris and Houston, Variety reports.
The exhibition will use 80 Samsung Gear VR headsets, but the videos have also been ported to the HTC Vive to take advantage of that platform's room tracking abilities. They will eventually arrive on Oculus Rift and as mobile apps for iOS and Android.
Photo: Andrew Thomas Huang