Published on
February 1, 2015
Category
News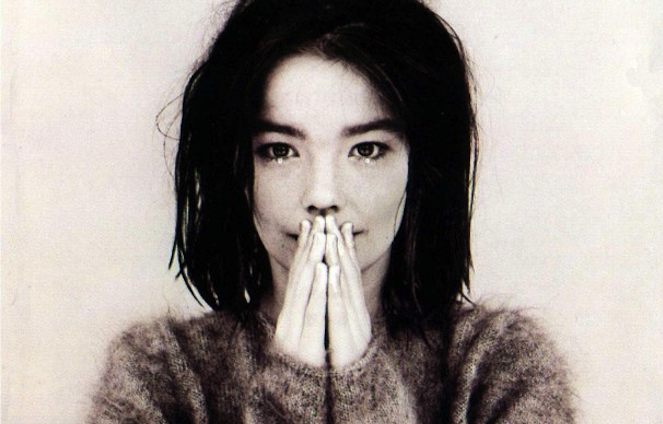 Originally posted on FACT.
Albums will be coloured to the hue that personifies their individual character.
Ahead of Björk's forthcoming mid-career retrospective exhibition at the Museum of Modern Art in New York City, her label, One Little Indian, has announced reissues of her entire vinyl back catalogue.
The seven albums will be first made available on coloured vinyl, with each hue apparently reflecting the personality of each album's character. Once 5000 copies of all albums have gone, the re-press will revert to black vinyl.
The reissues are scheduled for March 9, 2015, and are available for pre-order via the One Little Indian shop. All reissues include digital downloads of the tracks.
Most recently Björk was forced to release her latest album, Vulnicura, after an early leak. This week FACT took a look at what such leaks mean for the industry.
One Little Indian has described each album's character as follows.
Debut
shy beginner humility virgin beige silver mohair the messenger
Post
greedy euphoric absorb promiscuity urban pink
Homogenic
icelandic/cosmopolitan contrast green patriotic warrior confrontational volcanic beats icelandic octet active
Vespertine
frozen winter world celestial whispered vocals passive loyal swans paradise laptops harps glockenspiels music boxes micro beats white orchestra choir disney salvation
Medúlla
primordial motherhood humour family around campfire breastfeeding black braided hair bones caves marrow goth pagan archeology pre-civilisation folk dark brown family passive
Volta
wanderlust activist shaman feminist justice confrontational reactable brass tribal beats red neon green flags trumpets fire anthropology tribes boats bombastic
Biophilia
equilibrium kofi annan synchronising opposites pacifist solutions pedagogic uniting choir copper electric blue galaxies atom no human scale element table cosmic nature/technology not narrative