Published on
August 12, 2015
Category
News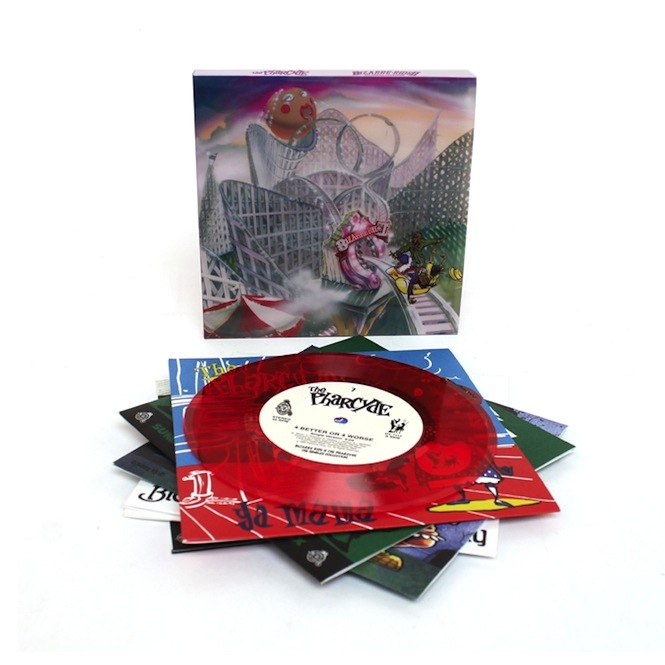 The infamous West Coast hip-hop collective The Pharcyde will have seven of the singles from their debut album reissued on 7" coloured discs later this month.
The set will include well-known hits such as 'Passing Me By', '4 Better or 4 Worse', 'Soul Flower', 'Ya Mama', 'Otha Fish', among others, as well as featuring acapellas, instrumentals, remixes  and differing artwork on the individual sleeves for each disc. The whole collection will be housed in a translucent slipcase featuring an image of the original album cover.
Bizarre Ride, initially released in 1992, was considered fresh sounding for the time, paralleling the style of De La Soul and the Souls of Mischief as well as A Tribe Called Quest in their lighter moments. With its humorous, light-hearted lyrics and infectious jazzy production, it countered the prolific harshness and aggression of the Gangsta rap that was so common in the West Coast during the early '90s, paving the way for a new carefree generation of West Coast rap.
Bizarre Ride II The Pharcyde: The Singles will be available from the 21st August on Delicious Vinyl. Click here for more info.