Published on
August 23, 2016
Category
News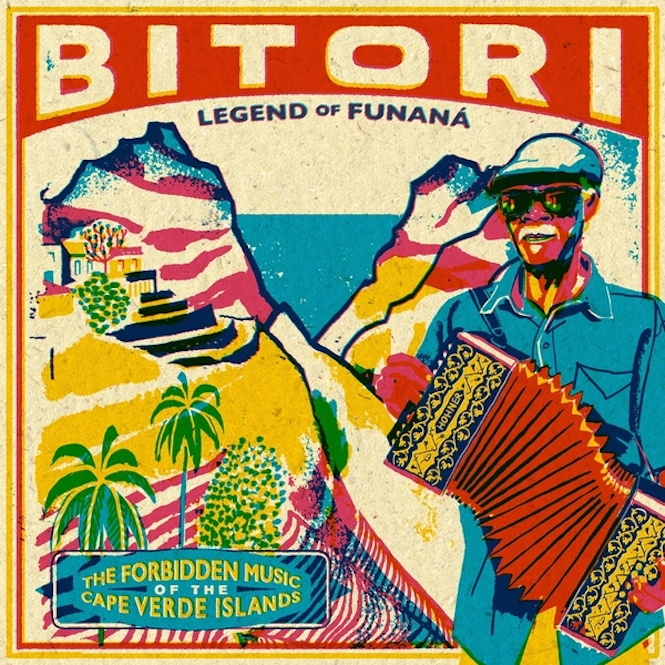 Analog Africa strikes again!
After revealing some of the most extraterrestrial synth music we've heard with Space Echo, Analog Africa has announced another offering from the magical Cape Verde islands.
This time, the label has dug out a masterpiece by Victor Tavares aka Bitori – considered by many Cabo Verdeans to be the best Funaná album ever made. Analog Africa's Legend Of Funaná is the first widespread outing outside for these recordings, which were originally issued in 1998 in Cape Verde.
The press materials detail the forbidden status of funaná during Portugese rule:
"Perceived as a symbol of the struggle for Cabo Verdean independence and frowned upon as music of uneducated peasants, the funaná was prohibited by Portuguese colonial rulers. Performing it in public or in urban centers had serious consequences — often jail time and torture. As a result, the funaná began to slowly disappear. In 1975, Cape Verde achieved independence from Portuguese colonial rule, and the ban on the funaná was lifted. Many artists embraced the funaná, translating and adapting its musical form in new ways. It was not until the mid-1990s, however, that the funaná in its traditional form was actually recorded."
In 1997, Tavares, aged 59, walked into a studio for the very first time to record a funaná work that he had been developed for over four decades. Finally his accordion-based sound is available to the world to hear, as Bitori (Legend of Funaná, the Forbidden Music of the Cape Verde Islands) drops on 2 September. Pre-order here.