Published on
May 4, 2017
Category
News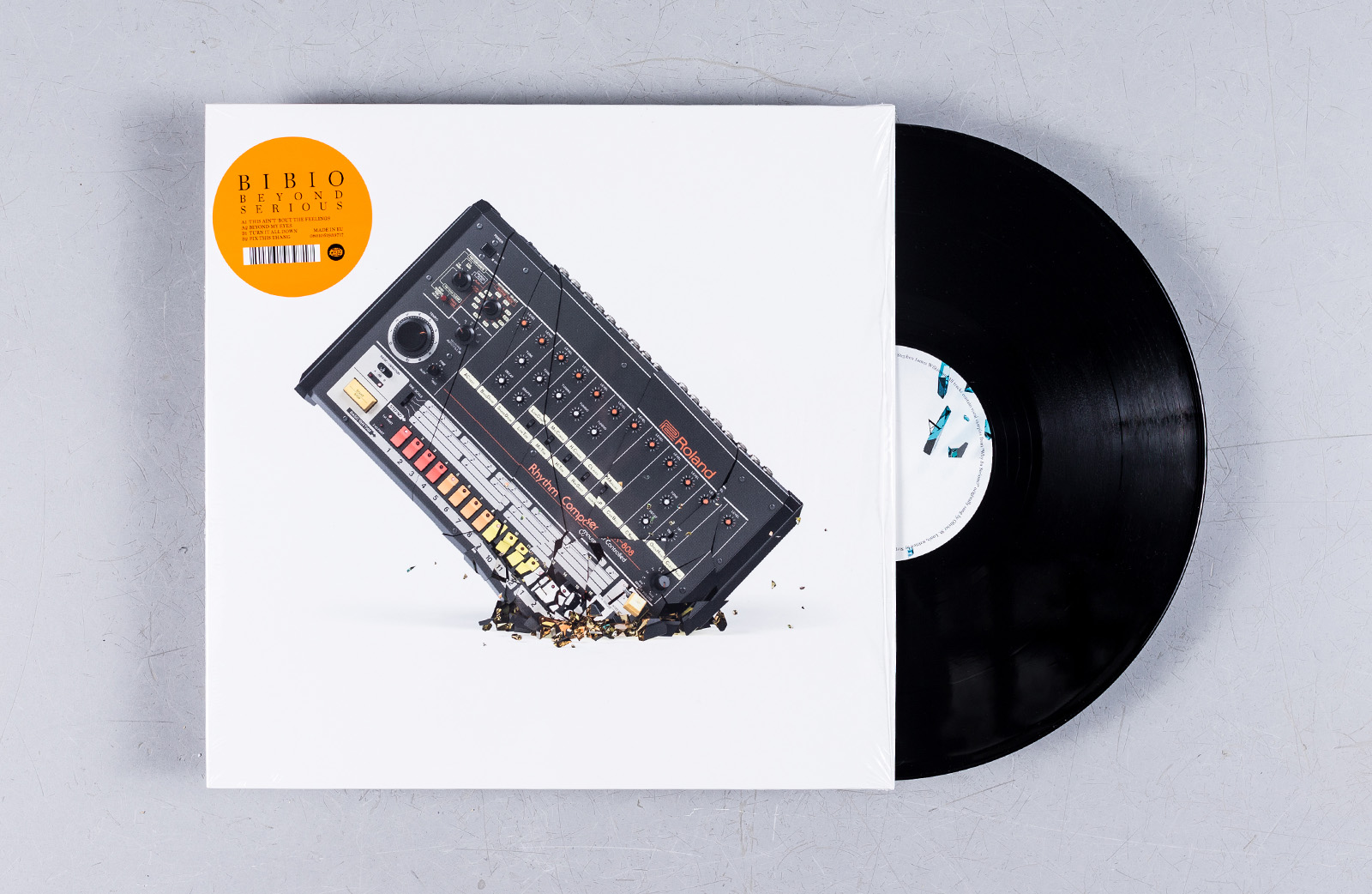 Bibio pays homage to '90s French house.
"I got my first sampler in 1998, a pretty lo-fi bit of kit with very limited functions and sampling time," Bibio says. "Some of the early tracks I made with this sampler were crude house tracks, inspired at the time by mid to late '90s French house, which I've been a fan of since it was a fairly new sound."
While the music he's made since under the Bibio moniker has erred away from the dancefloor towards more introspective atmospheres, that love affair with the classic drum machine sound has never gone away. One look at the cover of Beyond Serious and you'll know all about it.
"Fast forward 18 years and I purchased a Roland TR-808 drum machine. In 2016 I made a bunch of rhythms on the 808, experimenting with the sounds through a ring modulator. I made 4 tracks that were just 808, no other instruments used."
The cover, like the EP, pushes this instrument to the limits, concerned with the physicality of the object as it transforms into something new and more intangible. The gluey-ness of the TR-808 gives the EP a sonic trajectory in keeping with Bibio's own.
"Close friends of mine who are aware of my history with house music have often said I should release an EP or something of just house tracks, and it's something I've always wanted to do." With Beyond Serious, Bibio has done just that.
Released via Warp and streaming live on The Vinyl Factory Facebook page on 5th May, you can order the EP here and take a look at the artwork in more detail below.