Published on
September 27, 2018
Category
News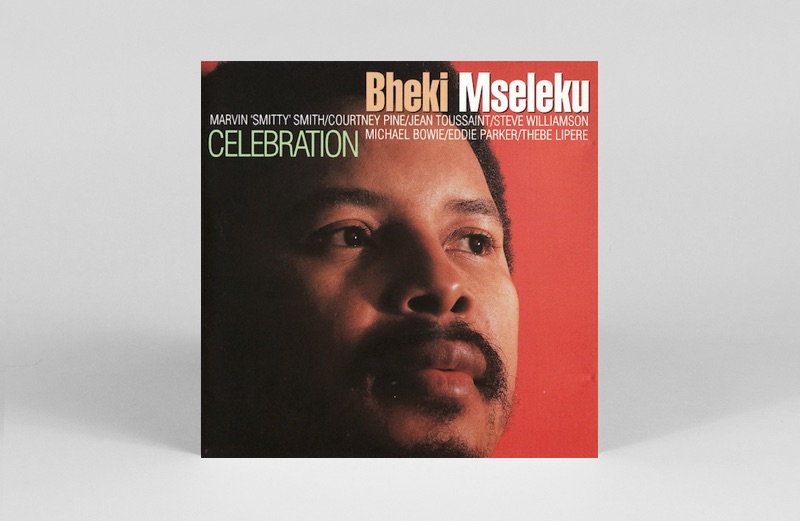 "A kindred spirit to John Coltrane" – Alice Coltrane.
South African pianist and multi-instrumentalist Bheki Mseleku's 1992 album Celebration will be reissued on vinyl for the first time via Matsuli Music next month.
Read next: How jazz became the music of resistance in apartheid South Africa
Released against a backdrop of seismic change in South Africa and the dismantling of Apartheid, Mseleku assembled a group of international musicians from across the Black Atlantic spiritual jazz continuum (inclusing Jean Toussaint and Courtney Pine) for a record that was originally released via World Circuit in 1992, and was subsequently shortlisted for the Mercury Prize.
Greatly embedded in the spiritual jazz tradition, Mseleku was recognised by Alice Coltrane as one of the few true exponents of her late husbands legacy. She famously gave Mseleku the saxophone mouthpiece that John Coltrane had used during the recording of A Love Supreme. Speaking in 1992, Mseleku echoed this sentiment: "the only musicians I know of who were deeply into this were Coltrane, and Pharoah and Sun Ra."
Saxophonist Shabaka Hutchings agrees: "The first thing that struck me about this album was the feeling of the music. It had so much joy. It felt like it was so much more than the intricacies of how he was creating the music; it invoked the feeling of why this music was being made."
Bheki Mseleku's Celebration will be released as gatefold vinyl, with new liner notes by Francis Gooding, on 1st October. Click here to pre-order a copy and see the artwork below.