Published on
July 27, 2016
Category
News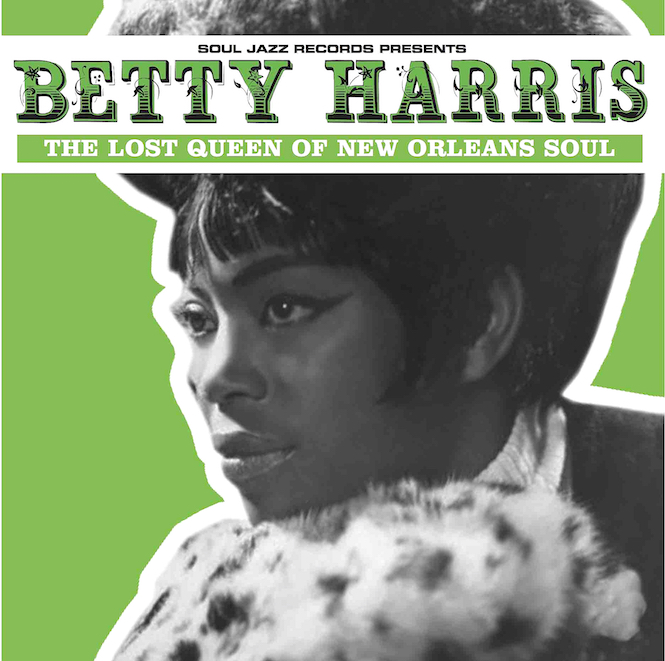 The purest funk and soul from The Crescent City.
Under the guidance of musical legend Allen Toussiant, unsung soul queen Betty Harris recorded a string of incredible singles that have finally been collected on a new compilation by Soul Jazz Records.
Recorded between 1964 and 1969, and backed by seminal engine room The Meters, the singles capture Harris' raw, soulful, uncompromising voice that reflected the city's raucous music scene, spilling out of every joint on Bourbon Street.
Although not native to New Orleans – she flew in for sessions from LA – Harris was synonymous with the city, pressing singles to Toussaint and his business partner Marshall Sehorn's local label Sansu, that would become staples in jukeboxes across Louisiana.
However, failing to gain the wider reputation enjoyed by her contemporaries like Lee Dorsey (who she recorded with) and The Meters (who backed her), Harris' contribution was never fully realised and her career as a musician ended prematurely at the turn of the decade.
Recognised for the first time, Betty Harris: The Lost Soul Queen Of New Orleans will be released on double vinyl Soul Jazz Records on 16th September.
Listen to 'There's A Break In The Road' recorded with The Meters below and keep an eye out for pre-order from the label.