Published on
June 28, 2016
Category
News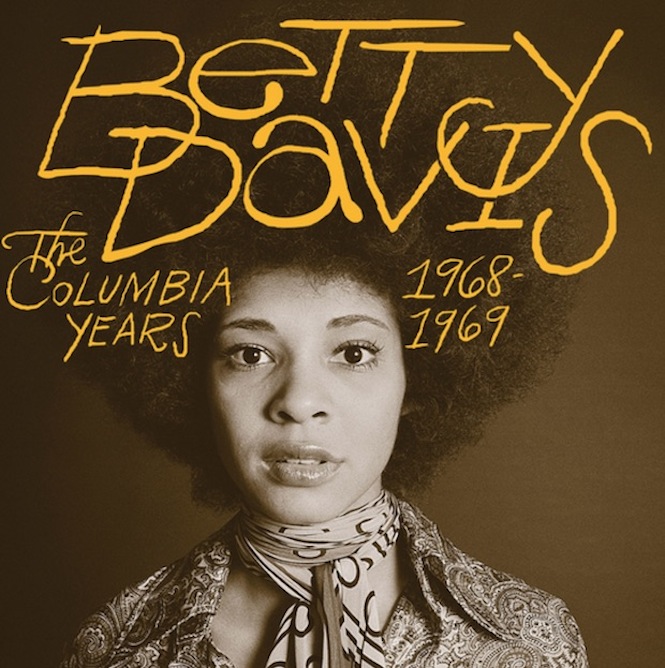 The Columbia Sessions 1968-1969 also features Wayne Shorter, John McLaughlin, Jimi Hendrix Experience's Mitch Mitchell, and more.
As a funk singer married to Miles Davis, there were bound to be some lost matrimonial duets in the closet somewhere. Recorded in at Columbia's 52nd Street Studios on May 14 and 20, 1969, Betty and Miles Davis cut a stack of originals and covers of Cream and Creedence Clearwater that were never released.
Read next: An introduction to the electric sound of Miles Davis
Until now. Light In The Attic, responsible for resurrecting Betty Davis' later funk albums in recent years, are releasing the session for the first time as part of The Columbia Years 1968-1969, a new collection that also features music with Hugh Masekela and members of the Crusaders.
As if that wasn't enough, with Wayne Shorter, John McLaughlin and Jimi Hendrix Experience drummer Mitch Mitchell on board, the sessions have claim to being the first iteration of Miles' electric reinvention, predating the release of In A Silent Way and Bitches Brew. As the liner notes say, this could be "the true birth of Miles' jazz-rock explorations".
Made in with Betty's blessings, and featuring a new interview, rare photos and a poster, some copies of the vinyl release will be pressed onto "solid gold" wax.
Expected in early 2017, you can pre-order yours here.
Tracklisting:
01 Hangin' Out
02 Politician Man
03 Down Home Girl (Take 4)
04 Born on the Bayou
05 I'm Ready, Willing & Able (Take 1)
06 I'm Ready, Willing & Able (Take 9)
07 It's My Life (Take 8)
08 Live, Love, Learn (Take 12)
09 My Soul Is Tired (Take 9)