Published on
April 2, 2020
Category
News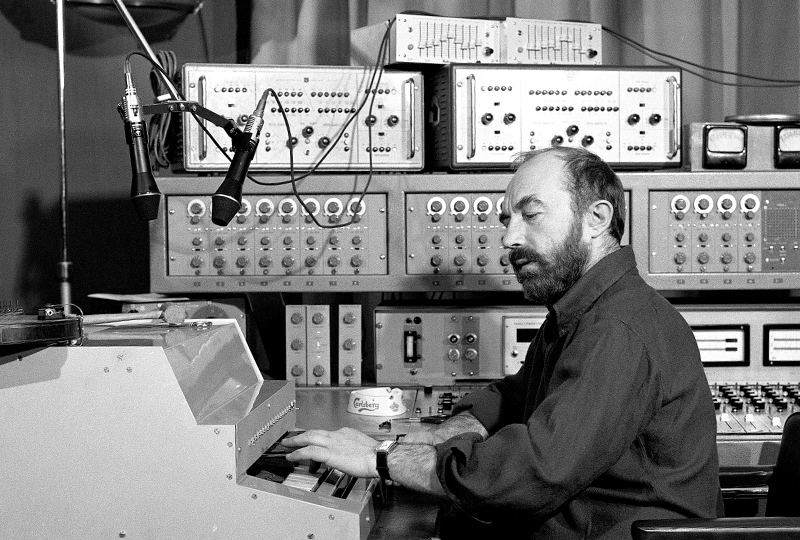 "Sonic threads whose lightness recalls high altitude clouds haunted by the cries of swifts twirling in the warm air."
French composer Bernard Parmegiani's early compositions are being reissued by Recollection GRM in a collection called Violostries, this April.
Read more: A guide to Pierre Schaeffer, the godfather of sampling
Emerging in the late 1950s, Bernard Parmegiani was an early member of the Groupe de Recherches Musicales (GRM) – alongside founder Pierre Schaeffer, and Beatriz Ferreyra – with his prolific spanning airport jingles, sound illustrations for short films, and TV theme tunes.
Focusing on his compositions from the mid '60s to early '70s, Violostries is comprised of three tracks.
Its titular track – which was recorded at France's Royan Festival in April 1965 – was one of Parmegiani's first major works, while 'Capture Éphémère' deals with the passage of time.
'La Roue Ferris' (1971) collects "sonic threads whose lightness recalls high altitude clouds, cirrus clouds, haunted by the cries of swifts twirling in the warm air."
Head here for more info in advance of Violostries's 3rd April release, check out the artwork and tracklist below.
Tracklist:
1. Violostries
2. Capture éphémère
3. La Roue Ferris
Photo by: Lasklo Ruszka