Published on
June 7, 2016
Category
News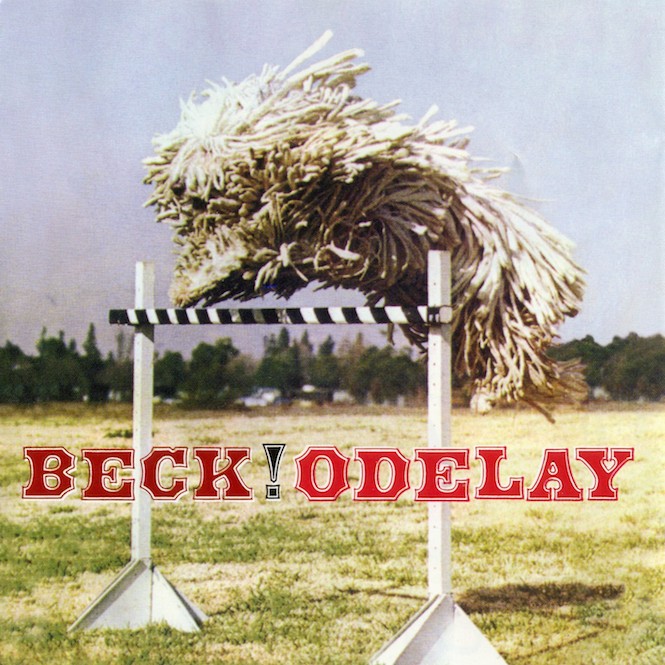 1996's classic album is back.
20 years on from its original release, Beck's second official studio album is getting a fresh vinyl reissue. Odelay was the multitalented Californian's follow-up to debut Mellow Gold , which had produced the accidental smash hit single 'Loser'.
Avoiding sophomore syndrome, Beck received almost unanimous critical applause with Odelay, which featured production from the Dust Brothers – a duo most famous at that point for Beastie Boys' 1989 sonic-collage opus Paul's Boutique. Together, they laid down a classic, drawing on the absurdist slant of Mellow Gold but with stronger pop sensibilities, and crafting MTV-friendly hits like 'Where It's At', 'Devil's Haircut' and 'The New Pollution'. Find the tracklist below.
The original pressing on Bong Load Records doesn't come cheap, neither does 2008's deluxe four LP reissue. The 2016 reissue appears to be a frills-free re-release, available for $19.99 via Geffen Records. As Beck once said, "sometimes the ephemera does detract."
Due on August 5, pre-order your copy here.
Tracklist
01. Devil's Haircut
02. Hotwax
03. Lord Only Knows
04. The New Pollution
05. Derelict
06. Novacane
07. Jack-Ass
08. Where It's At
09. Minus
10. Sissyneck
11. Readymade
12. High 5 (Rock The Catskills)
13. Ramshackle