Published on
February 24, 2020
Category
News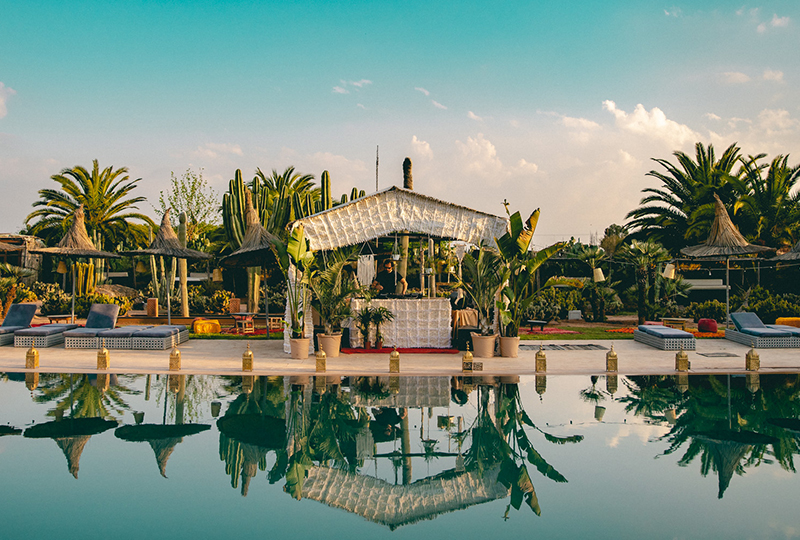 With music, lectures, and films from Floating Points, Jeremy Deller, Carista, Kate Tempest, Luaka Bop and more.
Beat Hotel Marrakech has unveiled the full line-up for its second year, taking place 19th – 22nd March 2020 at Fella Hotel beneath the Atlas Mountains.
Across four days the festival will present films, live performances, DJ sets, lectures, workshops and films.
Artists and musicians appearing include Floating Points (live), Jeremy Deller, Hassan Hajjaj, Leila Slimani, Carista, gnawa maestro Maalem Houssam Guinia, Gilles Peterson, Yu Su, Habibi Funk and Casa Voyager.
Head here for more info, and check out the line-up in full below.
DJs and performances:
Alek Lee
Amateurism
Apiento
Call Super
Carista
Casa Voyager
Charlotte Adigery
DJ Tennis
Donna Leake
Driss Bennis
Ece Duzgit
Floating Points
Fort Romeau
Gilles Peterson
Glenn Kitson
Grainger
Guedra Guedra
Habibi Funk
Heidi Lawden
Jamie Tiller
Jessin
John Talabot
Kate Tempest
Khidja
Kindness
Lauren Hansom
Maalem Houssam Guinia
Manfredas
Moscoman
Moshi Moshi
Moulay Ahmed El Hassani
Nadia Ksaiba
Naduve
New Business
Not An Animal
Pional
Polyswitch
Raw Silk
Shame On Us
Simple Symmetry
Sound Of Mint
Tako
The Sonic Emporium
Winds & Skins
Yasmean
Young Marco
Yu Su
Lectures and workshops:
Camille Walala & Hassan Hajjaj – When Art Goes Pop!
Charlotte Adigery – Yin Yang Meditation
David Keenan – Faith & Awe
Jeremy Deller – Art, Rave & Revolution
Leila Slimani – My Morocco
Patternity – Mindful Marbling
Richard Russell – 500 Records
White Rabbit Books
Films:
North African Express
Luaka Bop presents HREAM
Luaka Bop presents Fantastic Man – A Film About William Onyeabor
Luaka Bop presents ASHRAM: The Spiritual Community of Alice Coltrane Turiyasangitananda
Karima – A Day In The Life Of A Henna Girl
Julien Temple (Ibiza – the Silent Movie // The Filth and The Fury // Requiem for Detroit)